Sports
Alex Smith reportedly expected to return for 2021 NFL season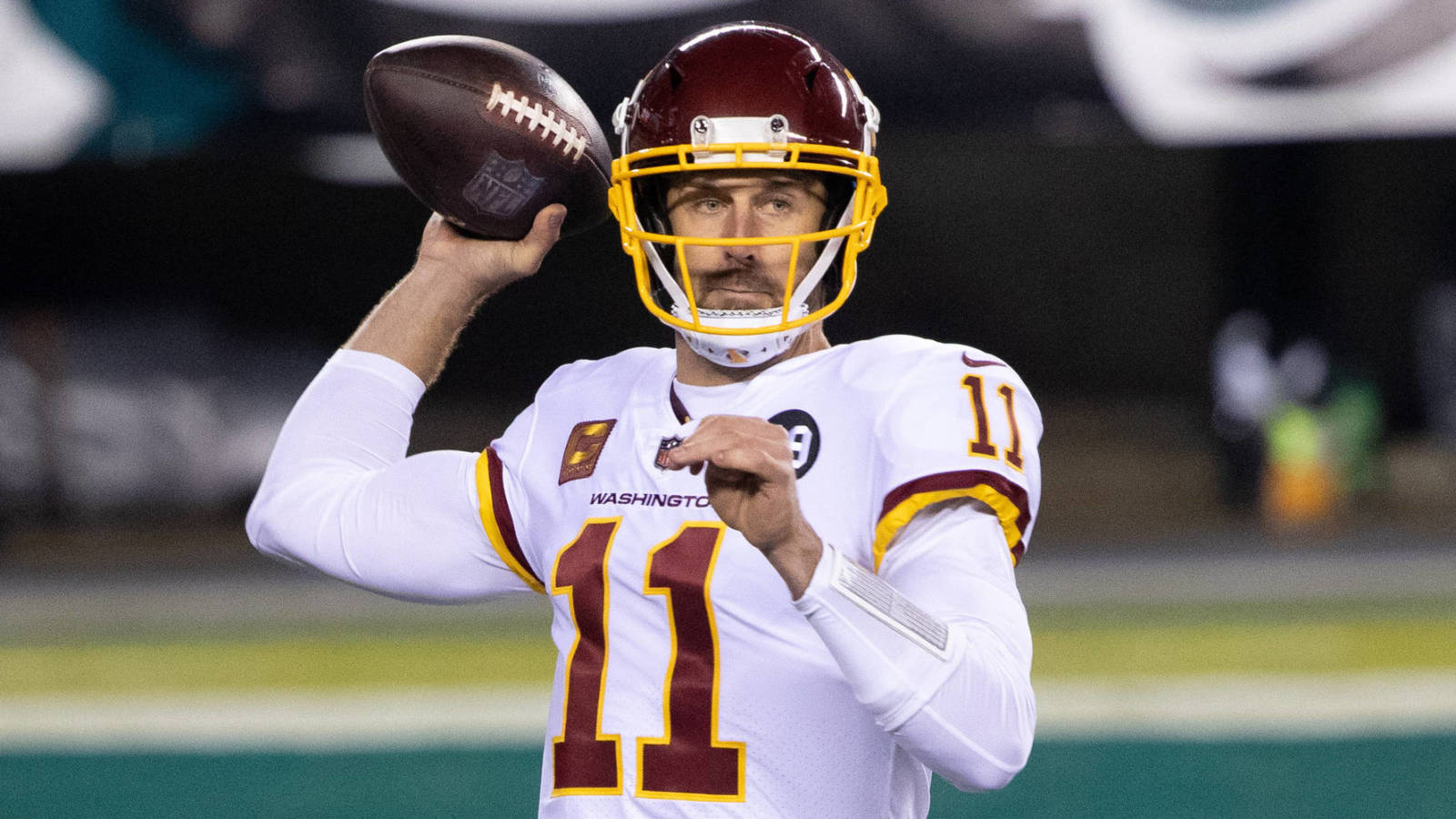 Alex Smith did the unthinkable in 2020, returning to football after suffering a gruesome leg injury that nearly required amputation. After earning Comeback Player of the Year this past season, the 36-year-old doesn't seem ready to hang up his cleats.
Smith entered the 2020 season as the No. 3 quarterback for the Washington Football Team, likely making the roster because of his leadership and large contract. When Dwayne Haskins struggled and Kyle Allen dislocated his ankle. Smith was thrust into the starting role. Before long, he settled in and locked down the gig until a calf strain sidelined him before the playoffs.
While Smith could have retired this offseason on a positive note, doing what no one expected, it seems the former No. 1 overall pick is determined to prove himself once again.
As Washington weighs its options at quarterback this offseason, Smith is reportedly closing in on his decision. During an appearance on Sunday's "SportsCenter," ESPN's Jeremy Fowler reported that Smith wants to keep playing football and is leaning towards a return in 2021.
"I'm told that Alex Smith after a great comeback year, going 5-2 down the stretch, he does want to continue playing football," Fowler said, (h/t Bleacher Report). "He's leaning that way, but he's got a large cap hit."
Ron Rivera and Co. would certainly love to have Smith back, but the 2021 NFL salary cap is an issue. While Washington is projected to have more than $20 million in cap space this offseason, it can't justify a $23.3 million cap number for Smith. With so many needs on the roster, releasing Smith would create significant financial flexibility. If that's the case, the veteran quarterback is ready to play elsewhere.
"Washington could save $13.6 million if they did move on. And many people around the league believe their answer at quarterback is not in the building," Fowler added. "So maybe they could work something out with Smith, but he does want to play somewhere."
It's understandable for Washington to consider options beyond Smith. He is near the end of his NFL career. As shown by his 6-8 TD-INT ratio and 78.5 passer rating last season, Washington could stand to upgrade at quarterback. The $13 million in added cap room might be perfect for taking on an intriguing quarterback. 
Washington is reportedly very interested in Marcus Mariota, and his base salary for next season is $11.35 million. Given the Las Vegas Raiders' willingness to move him, Mariota could be the ideal trade candidate. The former No. 2 overall pick would get a chance to start in an offense with Antonio Gibson and Terry McLaurin, while backed by one of the NFL's best defenses.
As for Smith, he'll certainly be looking for an opportunity to compete for a starting job. Teams like the New England Patriots, Denver Broncos, Indianapolis Colts and Chicago Bears could view him as a viable option.
One thing is for sure, the NFL quarterback carousel will be wild this offseason. With so many pieces potentially on the move, the standings next season will look very different.