Sports
Antoine Winfield Jr. fined more than $7K for taunting Tyreek Hill in Super Bowl LV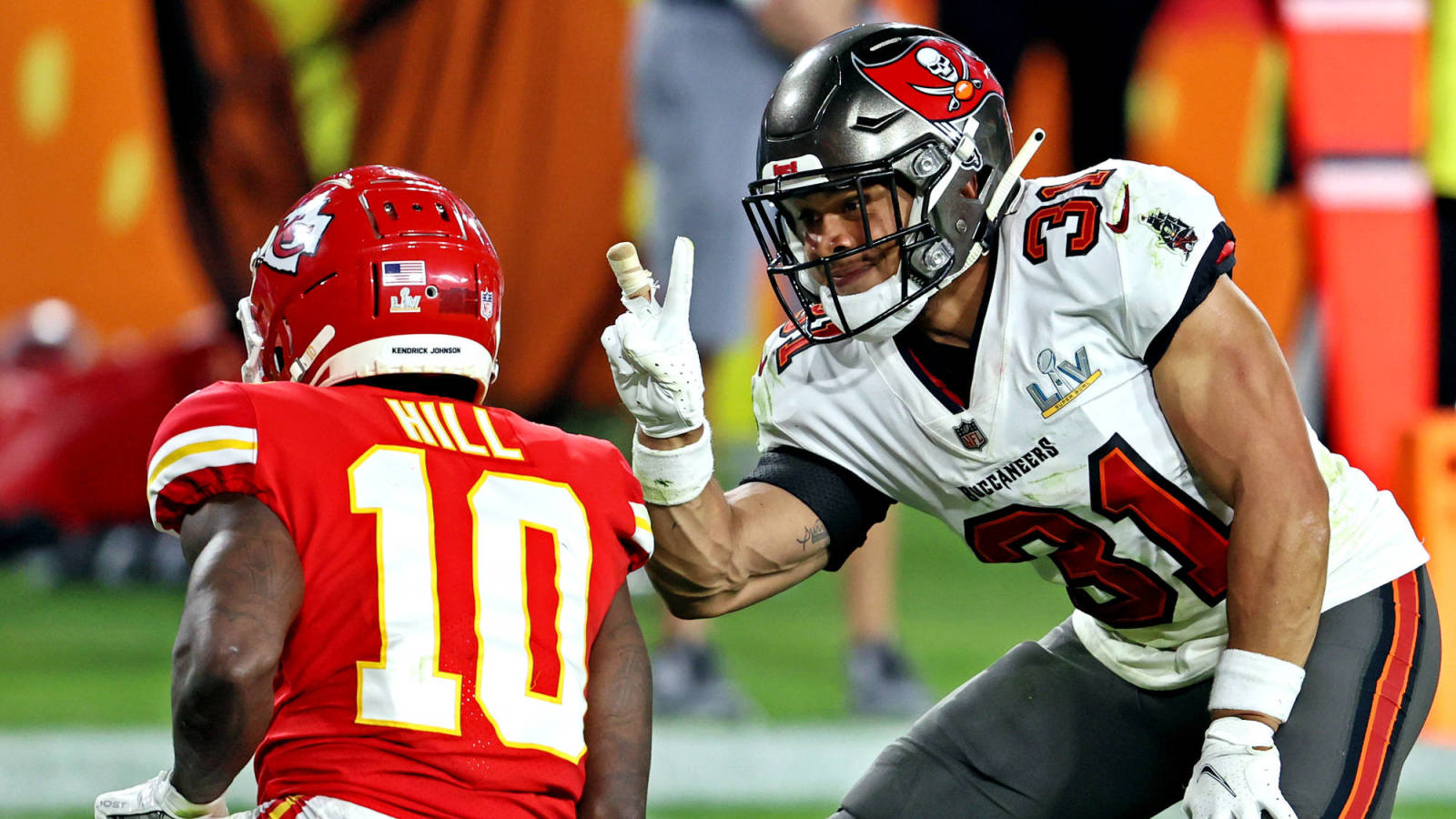 Tampa Bay Buccaneers safety Antoine Winfield Jr. had the last laugh against Tyreek Hill after a 31-9 Super Bowl LV win over the Kansas City Chiefs.
In a Week 12 game against the Bucs, Hill finished with 269 yards and three touchdowns. At the end of a 75-yard touchdown in that game, Hill flashed his signature peace sign toward Winfield Jr. as he crossed the goal line.
During Super Bowl LV, the Bucs defense held Hill to seven catches for 73 yards. 
Winfield Jr. hit Hill with the peace sign after a fourth-down incompletion intended for the wide receiver. Officials flagged the 22-year-old for taunting, and according to NFL Network's Tom Pelissero, Winfield Jr. has been fined $7,815 for mocking Hill.