Sports
Blake Griffin deserves some final good memories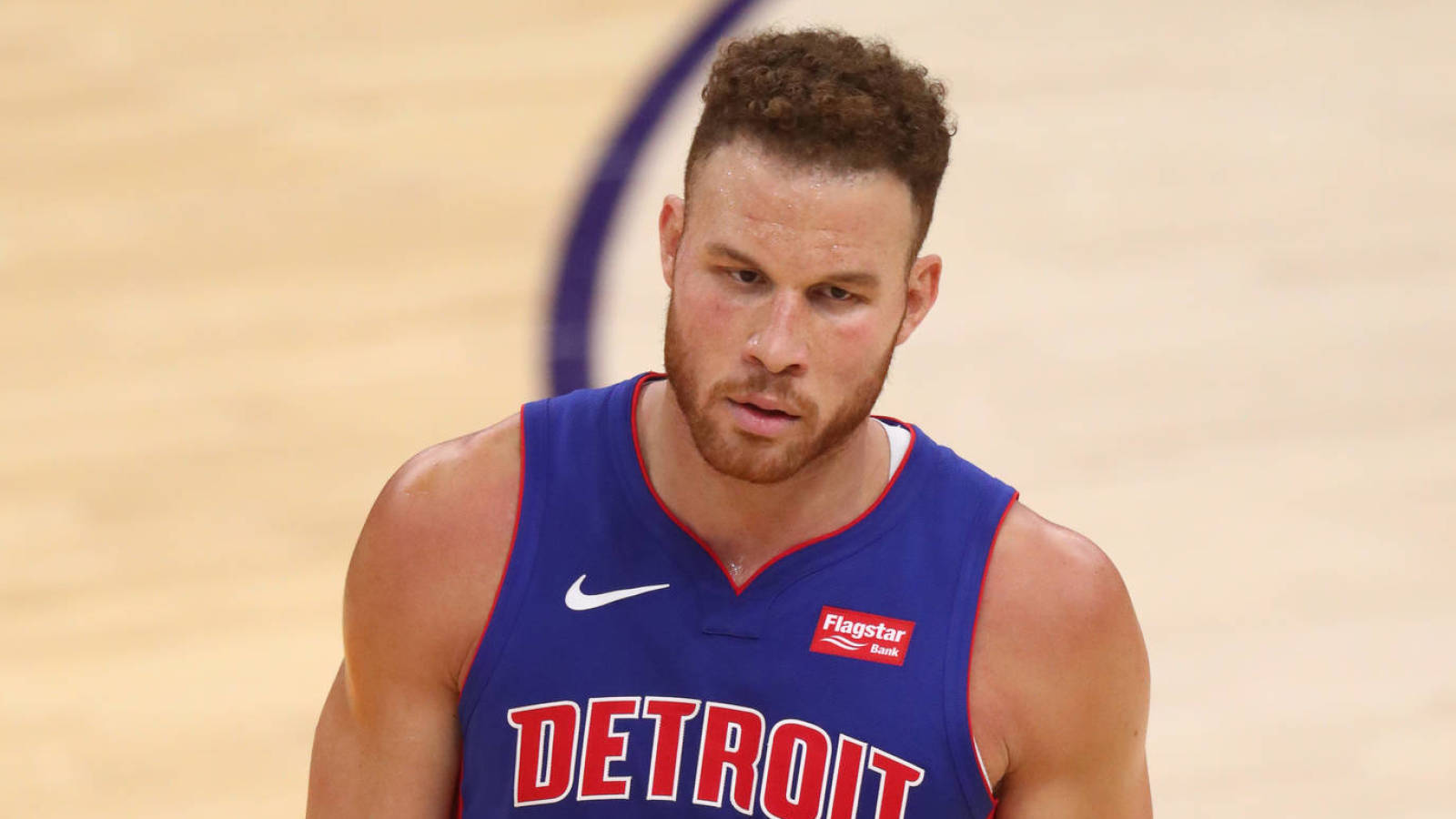 The Dallas years are what we're thinking of, when we talk about Vince Carter's beautiful third act. He did play until age 43—and could throw it down till the end, like an effect in a decades-old movie that seems still to belong the future—but he stopped contributing meaningfully in his late 30s, content to hang out, play 15 minutes a night jogging between the three-point lines, prepping the soil for his forthcoming media career, podcasting kits erected on hotel room tables on off days. The Veteran Vince era peaked in 2014, when he hit that playoff buzzer-beater to defeat the Spurs in Game 3 of the first round. After that he did some barely satisfactory work in Memphis for a few seasons, then wrapped things up in Sacramento and Atlanta. Nobody minded; it was nice to have him around.
What was remarkable about Vince's Mavericks tenure was the highly specific register in which he worked. He wasn't anything like his old high-flying self, hadn't been in years. On the Raptors he was a phenomenon, and on the Nets and Magic he was doing increasingly strained impressions of routines he'd already run through with greater panache. You see the stars in the country sky and contemplate the vastness of the universe, and then you go to a planetarium and kind of wonder why planetariums exist. 
On the Mavs, Vince was just a guy. He spaced the floor, moved the ball, played a little defense. He made himself useful in a way that was almost wholly unrelated to the ways he'd succeeded early in his career. He played like someone who had never sniffed an All-Star team. It wasn't Kevin Garnett carrying a lighter load in Boston, or Allen Iverson doing Iverson Lite in Denver. Vince became a complete role player. A Kentavious Caldwell-Pope, a Shaun Livingston. That's what he had left to give, and he provided it with a humility we rarely see aging gods exhibit. 
Blake Griffin knows he's not a star anymore. He has to, having played just 38 games over the past two seasons and physically deteriorated to the point that his game is almost stationary. He's frankly been bad over those 38 contests—35.8 percent from the field is dismal stuff—but it's a relatively small sample size, and we know somewhere in that crumbling frame rests the snowed-in skill of one of the very best forwards of his generation. And he is only on 32's doorstep, although some 32-year-olds are functionally 27 and some are 42. Blake might truly be spent. Anyway, he wasn't going to learn anything about himself in Detroit. If he can't chip in on the Nets, with three scorers possessing the gravity that Kevin Durant, Kyrie Irving and James Harden do, he probably won't enjoy an age 33 season. This is Blake's dusk, or it's already dead dark.
The notion that he would join the Phoenix Suns was funny, as if he would ever choose Chris Paul, and the Lakers scenario made sense only if he desperately wanted to get back to Los Angeles, because LeBron and company don't need a power forward who can't move. Hooking up with the Brooklyn crew, Blake helps the Nets toward their secondary goal of achieving utter Assembled Assets meaninglessness, like a Pepsi Super Bowl ad whose message is that Pepsi has Steve Carrell and Cardi B money, if not necessarily their primary goal of a championship. Can Blake play smallball five for 10 minutes a night? Is he an upgrade over Jeff Green? These are depressing questions. I think the answers to both of them are no, but we'll see. 
Dreaming of a best-case scenario, Blake hardly has to do anything. He's there to, uh, space the floor—31.5 percent from deep this season—and, sure, rebound a bit and intermittently demonstrate a staggered (not staggering) genius. Like, he won't get in the way. Maybe there's a fourth-quarter moment or two in the playoffs when he makes a really nice pass or cut, the kind of thing that a ninth man on the Raptors is also capable of, but it means something extra when Blake does it. That's why they brought him in, you say to yourself from the couch, ignoring the fact that his plus-minus for the series is negative. That's not meant to sound dismissive. There are stakes beyond the obvious ones; efficiency is a trap. You want to feel good about old friends, so seek that feeling. 
Blake to Brooklyn could be a disaster. Not for the Nets, they'll move on painlessly if he's terrible, but Griffin's extreme decline was something of a secret up in Detroit, and to see it dragged onto TNT, the Sunday afternoon ESPN game, national reporters nattering about it: that would suck. The guy didn't do anything wrong. His lower body fell apart. Must've been all those sledgehammering dunks, spectacular and lousy fortune. It's been nothing but the latter for Blake, for nearly the entire time he's been in Detroit, where he ended up because the Clippers said he'd be with them for life and then traded him seven months later. 
Blake deserves a version of the late career that Vince had is the point that I'm arriving at. Some final good memories. A decent run on a playoff team—the Nets are better and more ambitious than those Mavericks; maybe there's a ring in it—that allows us to admire what he can do after he's been stripped of most of the natural abilities that made him special. There are times when you want to look at Picasso's sketches and doodles, to marvel at the Picasso-ness contained in work that's neither great nor considered. Feel the artist like the heat of a winter sun. Whether Griffin is up for producing any art at all anymore is troublingly theoretical. Well, he might give it one last shot. He has nothing left to lose, which isn't necessarily the same thing as having nothing left.