Sports
Blue Jackets make Max Domi healthy scratch Monday vs. Panthers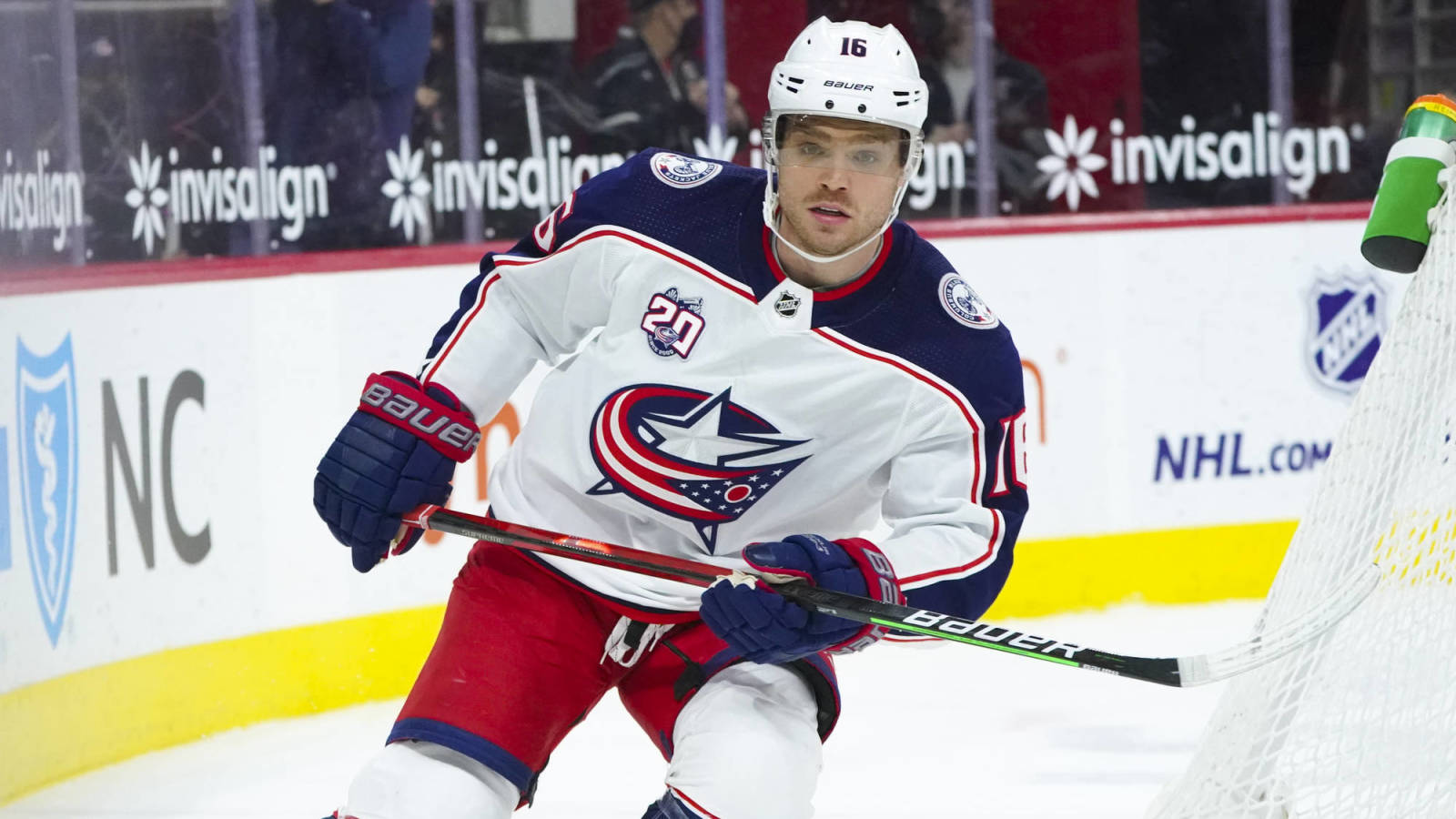 Players on the Columbus Blue Jackets have exactly 10 games remaining to make a case for themselves heading into what could be a turbulent offseason. Well, at least most of them have 10 games. As Aaron Portzline of The Athletic reports, Max Domi won't be in the lineup Monday for Columbus, as he joins Mikhail Grigorenko and Scott Harrington as the team's healthy scratches. The 26-year-old forward has lost his head twice in the past three games, earning himself four minor penalties and two misconducts, though head coach John Tortorella wouldn't explain why he was putting him in the press box Monday.
Domi was supposed to help answer the question at center for the Blue Jackets after the team acquired him in exchange for Josh Anderson in the offseason. It gave them a relatively young 1-2 punch when combined with Pierre-Luc Dubois, who was just coming into his own after an excellent postseason bubble. Now, just a few months into the season, Dubois is in Winnipeg and Domi is watching as a scratch. The Blue Jackets have come undone, losing their last five and selling off key pieces at the deadline, including captain Nick Foligno.
After a 2018-19 campaign that saw Domi record 28 goals and 72 points, it appeared as though he was back on top as one of the up-and-coming talents in the NHL. His offensive skill combined with a feisty, physical nature made him an uncommon player in today's NHL. Though his 44-point 2019-20 campaign can't be called a complete disaster, it certainly wasn't the same level, leading the Canadiens to trade him in the offseason as a restricted free agent. The Blue Jackets signed him to a two-year, $10.6M deal, one which will carry a $6M salary next season.
After that, Domi will hit unrestricted free agency, which means this summer he will be considered a trade candidate once again. Seven goals and 19 points through 44 games aren't good enough for a player making that kind of salary, and Tortorella has never seemed completely comfortable with him in the middle of the ice. In fact, after averaging more than 17 minutes a night in each of his two seasons with Montreal, Domi has eclipsed that mark just nine times this year.