Sports
Bradley Beal drives Wizards past Magic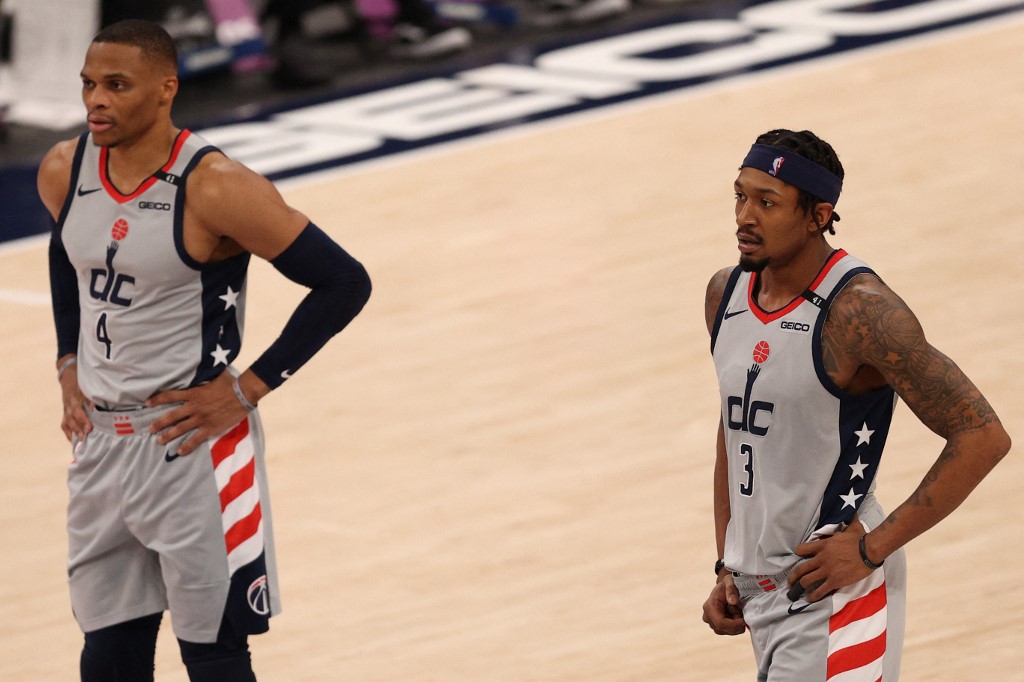 Bradley Beal scored 26 points on 11-of-19 shooting to lead the Washington Wizards to a 131-116 victory over the Magic in Orlando on Wednesday night.
Beal, who also had five assists, returned to the Wizards' lineup after missing the previous five games with a right hip contusion. Washington snapped a four-game losing streak and a six-game skid against the Magic, who lost their third in a row.
Russell Westbrook, who finished with 23 points, 15 assists and 14 rebounds, recorded his 20th triple-double of the season and his fifth in the past six games.
BRODIE WENT OFF!

2️⃣3️⃣ PTS, 1️⃣4️⃣ REBS, 1️⃣5️⃣ ASTS
8-11 FG, 3-3 3PT, 4-4 FT#WizMagic | @russwest44 pic.twitter.com/kwg0KFiipd

— Washington Wizards (@WashWizards) April 8, 2021
Washington scored 73 points in the first half and shot 61.9 percent from the field, including 11-of-15 from 3 point range. The Wizards shot 57.6 percent (49-for-85) for the game including 52.8 percent (19-for-36) from long distance.
Terrence Ross led Orlando with 24 points on 9-for-16 shooting and helped the Magic cut their deficit to 107-103 with 8:04 left in the fourth. The Wizards would use a 12-1 run later in the quarter to open up a 17-point lead with 3:33 left and seal the outcome.
Davis Bertans was still on a minutes restriction according to Wizards coach Scott Brooks, but finished with 22 points on 6-for-11 shooting — all from 3-point range — in just under 20 minutes.
Robin Lopez also had 19 points off the bench on 9-of-11 shooting while Deni Avdija totaled 16 points and five rebounds.
Rui Hachimura (right shoulder tightness) also returned after a two-game absence and totaled nine points, seven rebounds and three steals. Daniel Gafford sat out for the fifth consecutive game with a right ankle sprain.
Bradley Beal returned to action with 26 points in 30-plus minutes! 🐼#WizMagic | @RealDealBeal23 pic.twitter.com/tLDpQfUTQj

— Washington Wizards (@WashWizards) April 8, 2021
Ross was one of six Magic players who scored in double figures. Mo Bamba finished with 19 points and eight rebounds as Orlando shot 47.3 percent (44-for-93) and 38.7 percent (12-for-31) from 3-point range.
Wendell Carter Jr. had 15 points and R.J. Hampton had 14 points and six rebounds.
Michael Carter-Williams (non-Covid illness) and Cole Anthony (ribs) each returned to action and each finished with 13 points.
Khem Birch (non-Covid illness) also returned and played over 16 minutes, but did not score. Otto Porter Jr. (left foot), Gary Harris (strained left abductor), Karim Mane (hamstring) remained out.
Field Level Media
RELATED STORIES

Read Next
Subscribe to INQUIRER PLUS to get access to The Philippine Daily Inquirer & other 70+ titles, share up to 5 gadgets, listen to the news, download as early as 4am & share articles on social media. Call 896 6000.