Sports
Chiefs, Bills among teams 'most interested' in J.J. Watt?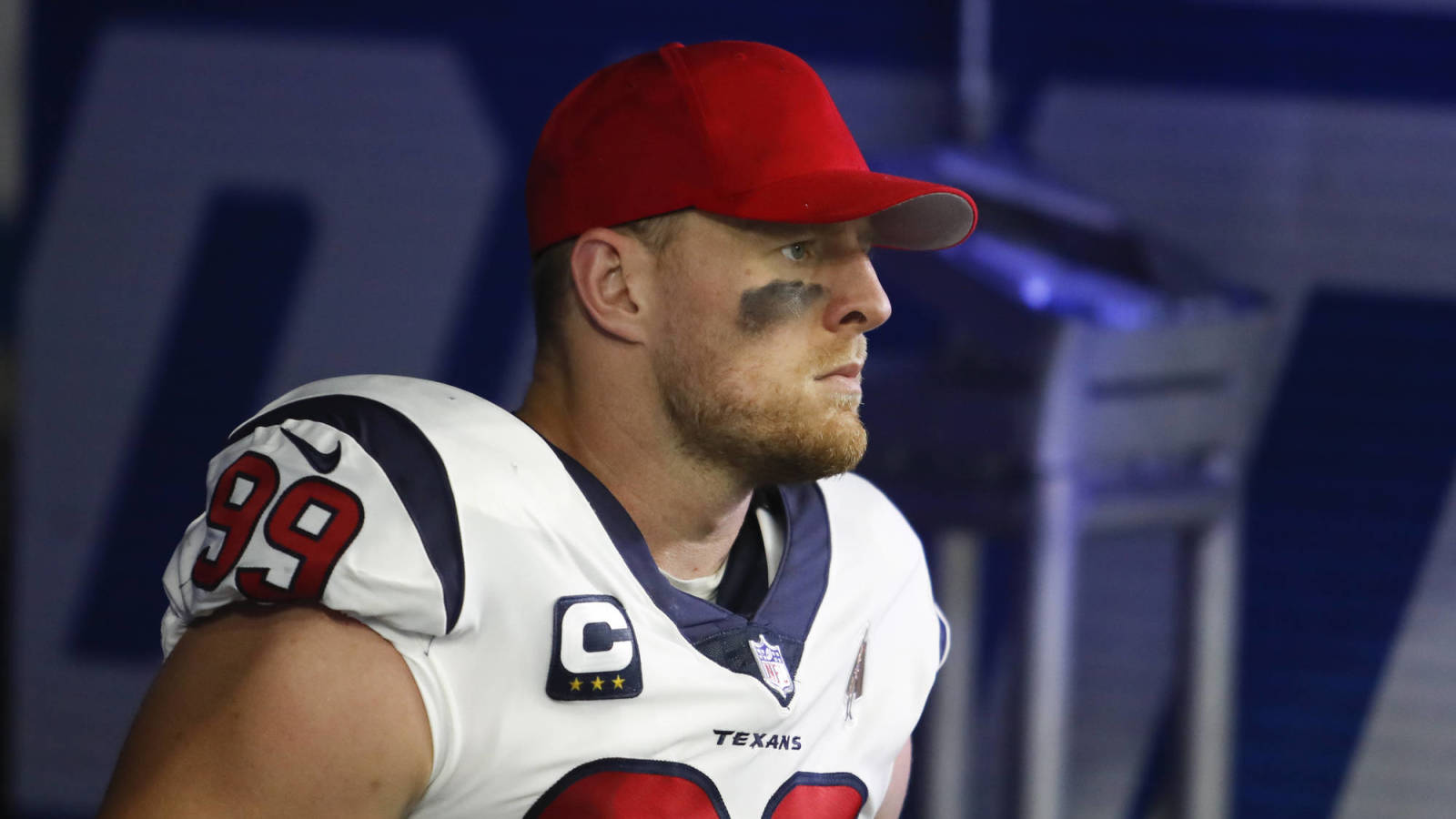 The Houston Texans released J.J. Watt on Friday, and teams across the NFL are wasting no time in showing interest in the All-Pro defensive end. 
ESPN reported last week that "approximately a dozen" teams had expressed interest in signing Watt just hours after his release. However, several of those teams might be more interested in the 31-year-old than others. 
According to Peter King of NBC Sports, the Kansas City Chiefs, Buffalo Bills, Cleveland Browns, Tennessee Titans, Indianapolis Colts and Green Bay Packers "would be more interested" in Watt. 
The former Texan wants to play for a Super Bowl contender, so the Chiefs, Bills and Packers might be more likely destinations than the Browns, Titans and Colts.
Watt had one year remaining on his contract at $17.5 million. He's undeniably the best player in Texans history, winning Defensive Player of the Year three times and earning five Pro Bowl selections. He is also a five-time All-Pro and was named Walter Payton Man of the Year in 2017. 
In 128 regular-season games, Watt has 101 sacks, 409 solo tackles, 25 forced fumbles, 16 fumble recoveries, 172 tackles for a loss and 281 quarterback hits.