Sports
Creighton coach Greg McDermott reinstated after one-game ban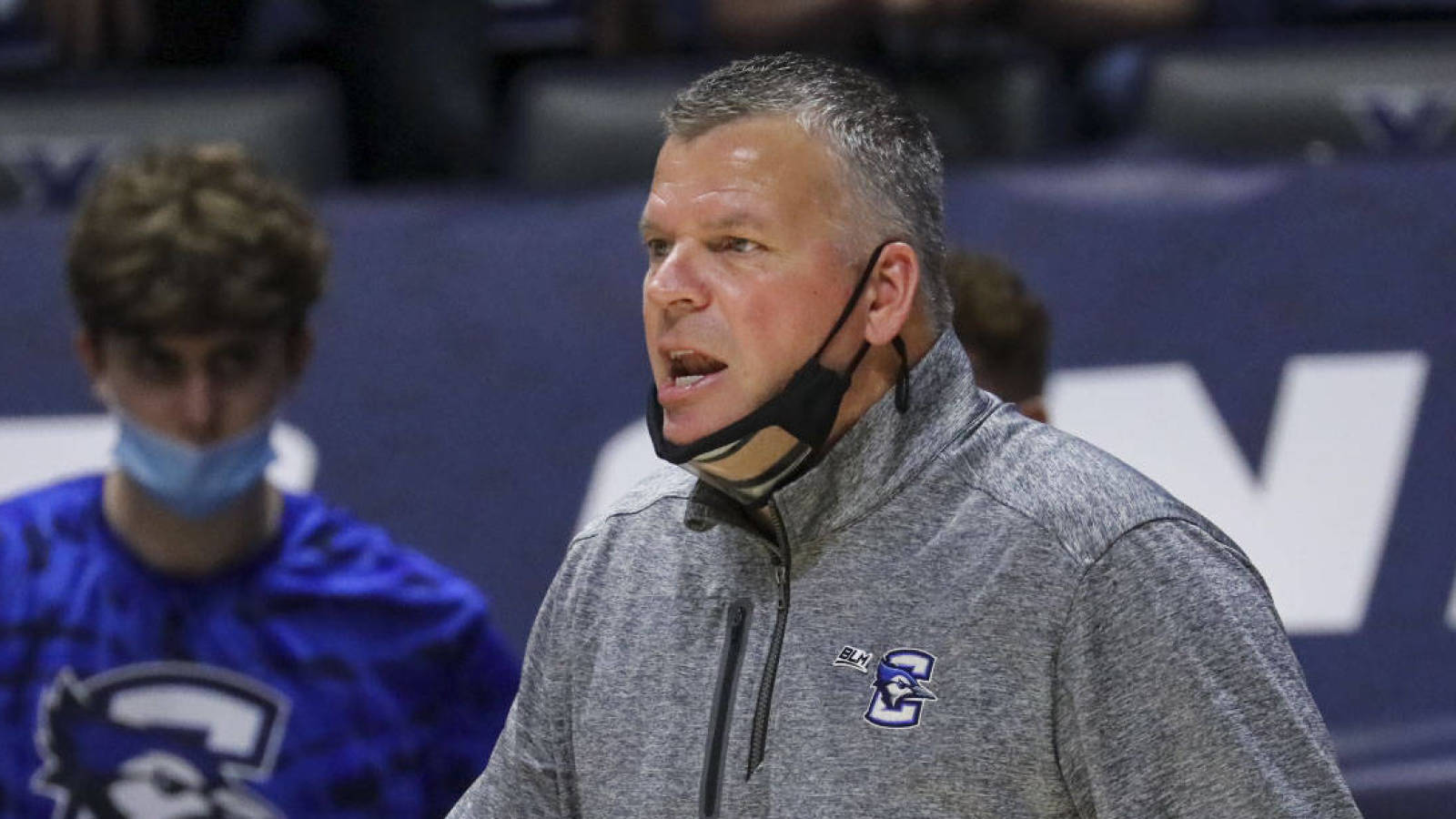 Creighton Bluejays men's basketball coach Greg McDermott served a one-game suspension after he made racially insensitive comments to his players in late February. 
Per Jeff Borzello of ESPN, Creighton reinstated McDermott on Monday, thus making him available to coach the No. 17-ranked Bluejays in the upcoming Big East tournament.
McDermott apologized ahead of last Wednesday's loss to the Villanova Wildcats but was suspended the following day. Assistant coach Alan Huss guided Creighton to a win over the Butler Bulldogs on Saturday. 
Creighton athletic director Bruce Rasmussen addressed McDermott's status in a statement shared by the university: 
McDermott was punished after he twice used the word "plantation" during an analogy following a loss to the Xavier Musketeers on Feb. 27. 
"Specifically, I said: 'Guys, we got to stick together,'" he later explained. "'We need both feet in. I need everybody to stay on the plantation. I can't have anybody leave the plantation.'"
Next month, McDermott will take part in a program with the Racial Equity Institute meant to help individuals "better understand racism in its institutional and structural forms."
While at least five Creighton players said they were hurt by McDermott's remarks, they did not want him to resign over the controversy even though he offered to step down. 
"I know he made a really bad mistake with what he said," guard Marcus Zegarowski said after Saturday's victory. "Only I know everything he's done for me as a player, but more important as a human being. He loves me; he loves everybody in that locker room. That's my coach; I love that dude. People make mistakes, and that's my guy."
Creighton, 18-7 overall and 14-6 in conference play, will face the winner of Xavier-Butler in the Big East tournament quarterfinal round on Thursday.