Sports
Dolphins release linebacker Kyle Van Noy after one season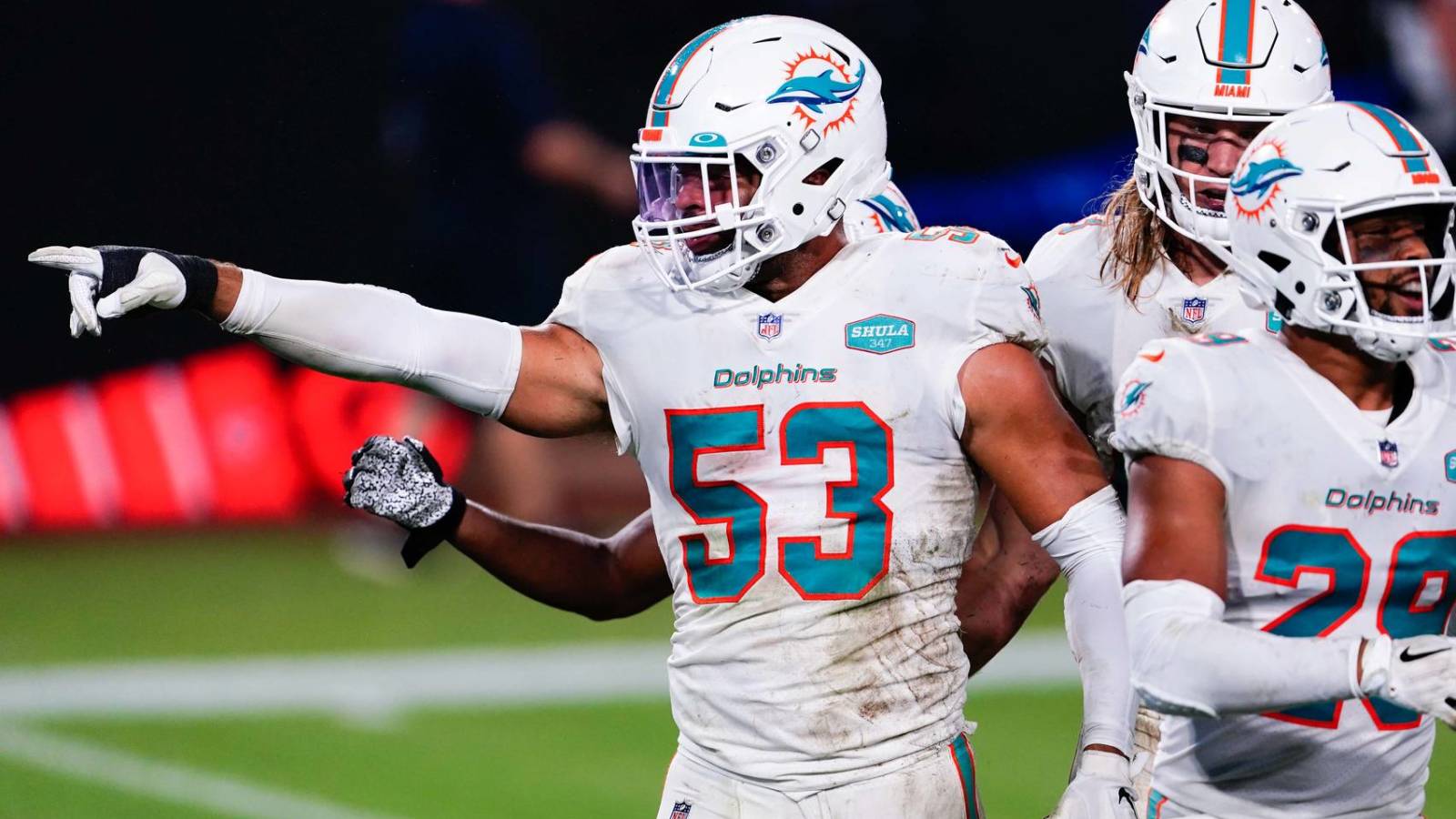 The Miami Dolphins informed linebacker Kyle Van Noy that they will release him after just one season of the four-year, $51 million deal he signed with the team last year.
Van Noy began his career with the Detroit Lions before he was traded to the New England Patriots in 2016. Over the next three-and-a-half seasons, he established himself as one of the most consistent linebackers in the NFL just as he was set to hit free agency. He then signed a lucrative to reunite with former Patriots defensive coordinator Brian Flores in Miami. 
While Van Noy was solid in his one year in Miami, it appears it was not enough to keep the Dolphins from cutting him to save an estimated $9.7 million in cap space. The 29-year-old linebacker will almost certainly have a number of suitors in free agency.
"I am surprised and disappointed in their decision. As a captain, I gave my all to the team," said Van Noy in a statement obtained by NFL Network's Mike Garofolo. "I fought through a painful injury during the season, including spending a night in the hospital after a game. I was brought there to be a leader and I know my teammates looked up to and respected me. I am looking forward to making an impact on my next team, on and off the field."