Sports
In terms of free-agent shortstops, would Corey Seager fit Yanks best?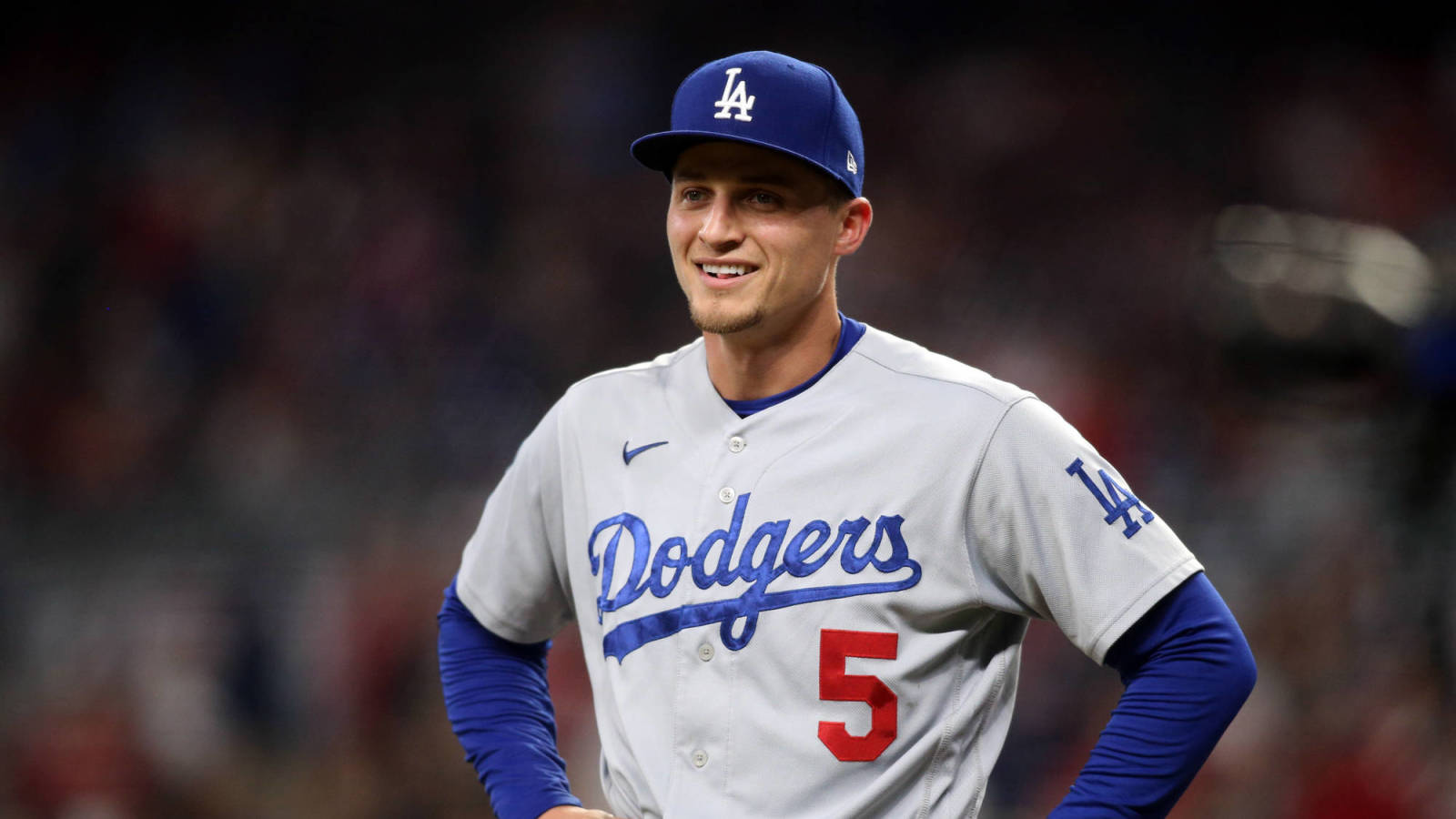 If the Yankees pushed for one of the big shortstops in the free-agent market, Joel Sherman of The New York Post believes Corey Seager would be the best fit, as his left-handed bat and contact skills would help a mostly right-handed Yankees lineup that contained plenty of swing-and-miss in 2021. Marcus Semien is also a candidate, but Sherman isn't as bullish on the chances of Carlos Correa, Trevor Story or Javier Baez ending up in the Bronx. "There seems to have been a steady falling out of love with Story" on the Yankees' part, Sherman writes, while Baez drew some interest at the trade deadline but perhaps only as a short-term fix. As for Correa, there might still be so much bad blood over the sign-stealing scandal that the Yankees might not want anything to do with a player who was such a prominent member of the 2017 Astros.
This presumes, of course, that New York will actually aim for one of the big names, rather than wait for highly touted shortstop prospects Anthony Volpe and Oswald Peraza to reach the majors. Seager might also be a good fit in this regard, Sherman opines, as Seager could eventually be moved over to third base. Or, depending on how the new collective bargaining agreement alters business, the Yankees could just opt for a stopgap shortstop as a bridge to Volpe/Peraza and spend resources elsewhere.
More from around the AL East…
"The first four months, five months, everything was perfect. The last six weeks anything that could have gone wrong has gone wrong," Matt Barnes told Alex Speier of The Boston Globe, discussing the rough end to the season that turned the former Red Sox closer into a postseason question mark. Barnes was enjoying a tremendous season until August, when he ran into some struggles on the mound and was then sidelined with a case of COVID-19. If that wasn't enough, Barnes revealed that he also suffered a self-inflicted left thumb injury in late September, as he sliced off the tip of his thumb while chopping peppers to make an omelet. Barnes was able to keep playing, albeit with a bandage on his thumb and what Speier describes as "a hard plastic casing inside his glove so he can catch the ball without pain." Even though Barnes was part of the roster for Boston's wild-card game victory over the Yankees, he wasn't included on the ALCS roster and wasn't originally on the ALDS roster until rejoining the Red Sox as an injury replacement. Considering the circumstances, it is difficult to see Barnes figuring into a potential World Series roster unless there's another injury absence.
Between an oblique strain, a lat strain, and then a triceps strain that occurred while rehabbing the lat injury, Hunter Harvey pitched only 8 2/3 innings in 2021. The 22nd overall pick of the 2013 draft, Harvey has been ravaged by a variety of injuries over his pro career, resulting in only 23 2/3 total MLB innings on his career resume. "We'll keep trying it until no teams want to try it anymore or until I figure out how to stay healthy. That's my two options," Harvey told MASNsports.com's Roch Kubatko, and Harvey has confidence that he can prove himself as a reliable reliever for the Orioles if he can avoid the injured list. Harvey admitted "there have been times I wanted to hang it up and not keep doing it anymore," but he credited his father (former Angels and Marlins closer Bryan Harvey) with helping him stay motivated. "He's kind of talked me off that ledge a couple times, and he's put that mindset in my head that it could be worse," Harvey said. "It just gets to the point now, it's like, we'll get through this and start back over and try it again."