Sports
J.J. Watt: Leaving Texans 'was extremely difficult'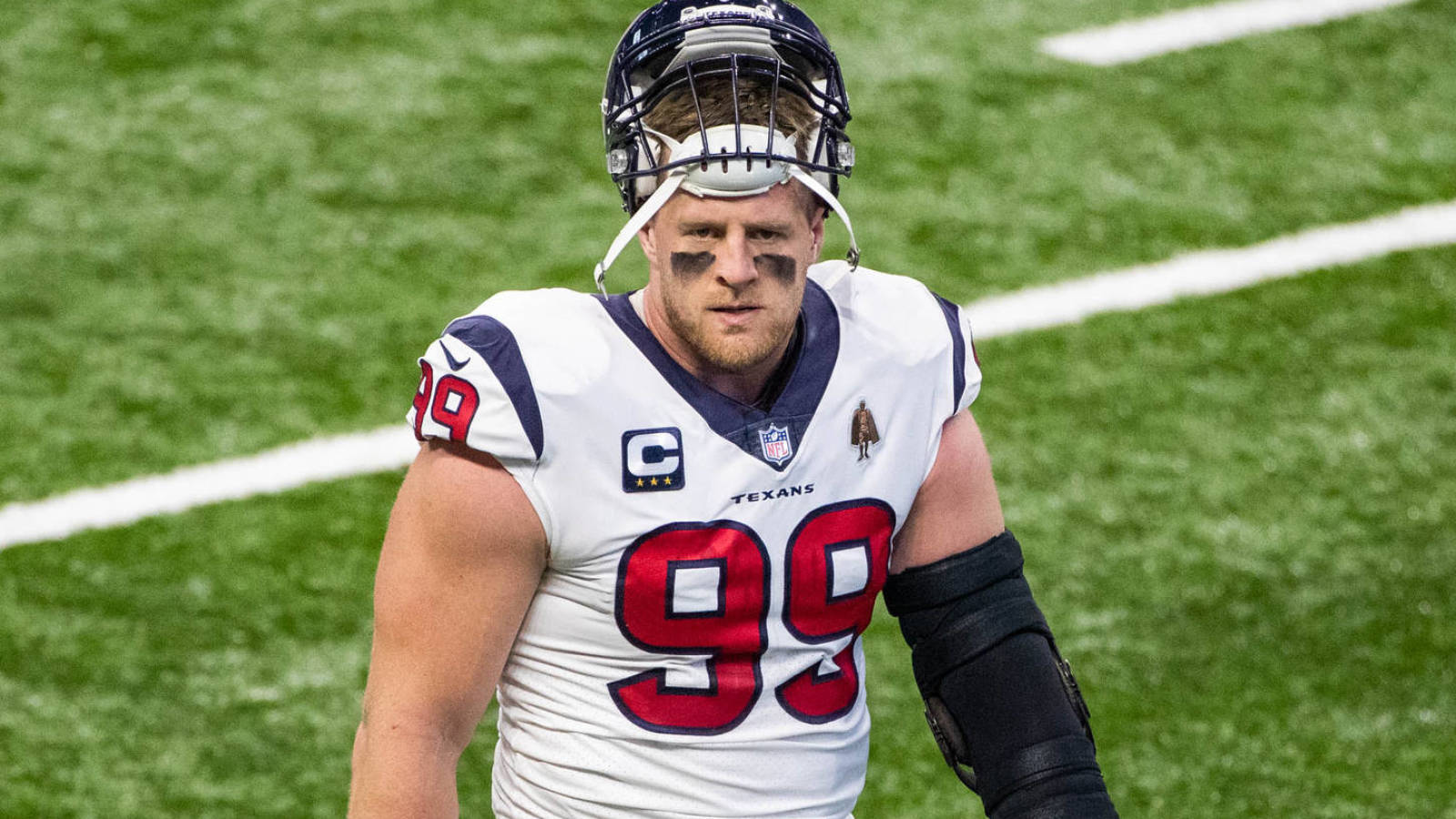 Three-time NFL Defensive Player of the Year J.J. Watt left the only NFL home he'd known since the 2011 draft when he and the Houston Texans officially parted ways on Feb. 12. The five-time First-Team All-Pro generated more headlines on Monday when he joined the Arizona Cardinals on a two-year deal that reportedly could earn him $31 million. 
As Michael David Smith noted for Pro Football Talk, Watt admitted during his Cardinals introductory press conference on Tuesday that completing an exit from Houston wasn't an easy decision. 
"It was extremely difficult," Watt explained. "The bond with that city is unlike anything I could have imagined." 
The veteran of 10 NFL seasons, who turns 32 years old later this month, added: 
"I will love that place forever. Moving on was difficult to do. It's never easy. But I'm very excited for new beginnings." 
Watt is linking back up with former Houston teammate and All-Pro wide receiver DeAndre Hopkins in Arizona and also joining a franchise that, unlike the Texans, remained in the playoff hunt through the second half of the 2020 campaign. There are conflicting reports on whether or not other would-be contenders offered Watt more money than the Cardinals during his free-agency process, but what's done is done. 
He'll be wearing No. 99 for Arizona in September.