Sports
Jaguars' Urban Meyer criticized for hiring Chris Doyle; assistant resigns hours later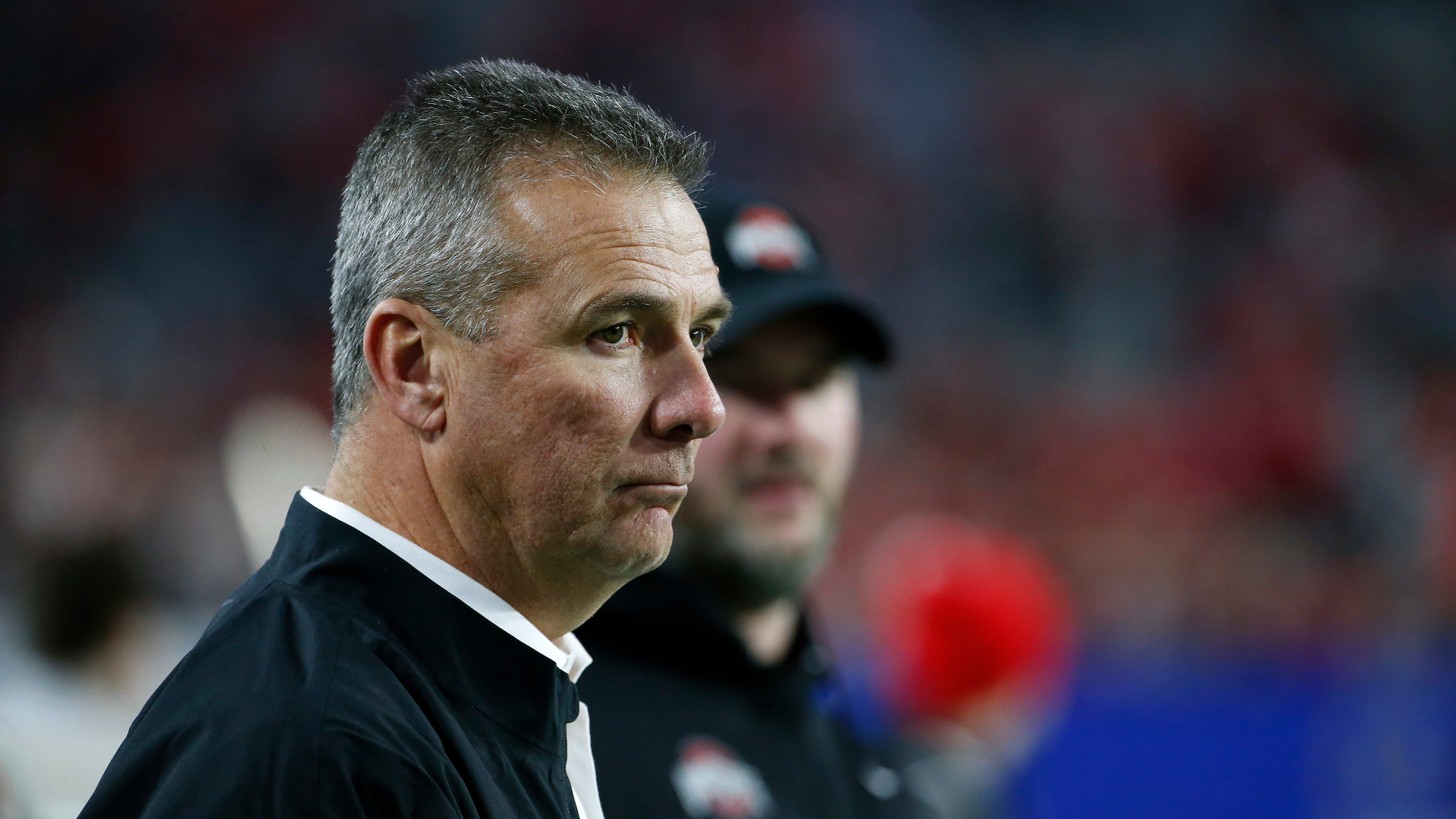 UPDATE:  Chris Doyle resigned his position with the Jaguars on Friday night. Head coach Urban Meyer said in a statement that Doyle "did not want to be a distraction to what we are building in Jacksonville." Meyer also said the organization "should have given greater consideration to how [Doyle's] appointment may have affected all involved."
ESPN's Adam Schefter was first to report Doyle's resignation.
ORIGINAL ARTICLE:
Jaguars coach Urban Meyer has already made a controversial hire for his first staff in Jacksonville.
The team, which announced its full staff on Thursday, announced the hiring of Chris Doyle as its director of sports performance. Doyle makes the move to the NFL after a 21-year stint as Iowa's strength and conditioning coach — a tenure that ended amid player allegations of racism and bullying by the coach.
Doyle was placed on administrative leave by the program on June 6, 2020, a day after former Iowa offensive lineman James Daniels — now with the Bears — accused Iowa of "racial disparities" in its treatment of players. Dozens of former players followed up with social media posts discussing their experiences, many of them with Doyle.
The next day, Doyle released a statement saying that "at no time have I ever crossed the line of unethical behavior or bias based on race. I do not make racists comments and I don't tolerate people that do." Iowa on June 15, 2020, announced that it had parted ways with Doyle, who received $1.1 million as part of the separation agreement.
MORE: Why the Jaguars hired Urban Meyer
That Meyer would even consider hiring Doyle to coach his majority Black team raises concerns.
Those are made more pointed considering this isn't the first time he has been criticized for his association with assistants: He retained Zach Smith as graduate assistant at Florida after learning he was arrested in a 2009 domestic violence incident with wife Courtney Smith. He also hired Zach Smith as his receivers coach at Ohio State in 2012, with documents later showing that he was aware of issues of domestic violence in the Smiths' marriage.
Meyer, answering questions regarding his staff on Thursday, said he has known Doyle for 20 years and that he, general manager Trent Baalke and owner Shahid Khan vetted him.
"I vetted him thoroughly, along with our general manager and owner," Meyer said. "I feel great about the hire, about his expertise at that position. So we vetted him thoroughly."
Regardless of Meyer's explanation, his choice elicited plenty of criticism on social media: