Sports
Karl-Anthony Towns questioned playing Hornets due to Charlotte's COVID outbreak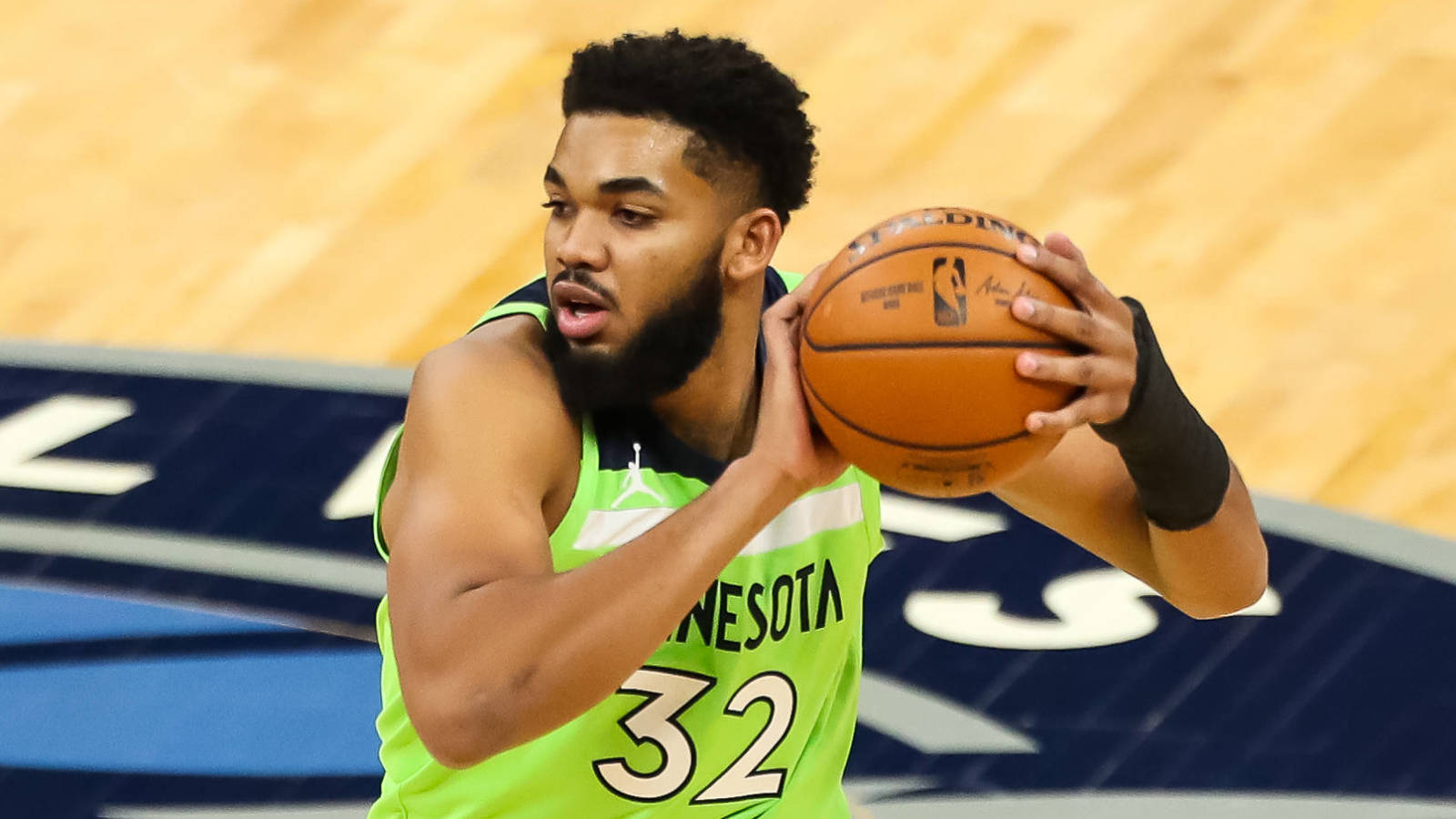 Timberwolves center Karl-Anthony Towns went to head coach Ryan Saunders to question the wisdom of playing Friday's game in Charlotte after three Hornets players entered the league's health and safety protocols, according to Jon Krawczynski of The Athletic.
Towns said he started to get "spooked" after learning Cody Martin, Caleb Martin and P.J. Washington would all have to miss the game due for coronavirus-related reasons. Hornets coach James Borrego wasn't allowed to join his team until an hour before tipoff as he waited for his test results.
"It just brought up so many things I've been through, and it affected me in such a way where basketball wasn't important anymore," Towns said. "And I remember going up to Ryan and asking, 'Are you sure we should play this?' These guys had some COVID positives, and we're playing with guys who were around these people."
No NBA player has been hit harder by COVID-19 than Towns, who lost his mother and six other loved ones to the virus. He missed close to a month after testing positive in January, and although he is still carrying antibodies that make re-infection unlikely, Towns was concerned about the risk to his teammates and to the other Hornets. Towns said:
"I was one of those guys that was negative today and tomorrow negative and the next day I was positive with COVID — and a bad case of it. I understood where the situation was for me and not knowing what the timeline for the cases and stuff like that, and I didn't know if they were contagious, not contagious, how well the contact tracing was and all that stuff, so I was more worried for the guys and I was worried for myself."
Krawczynski notes that the NBA has been operating in a high-risk environment since the season began. Teams take chances every day by flying from city to city while hoping that strict protocols and frequent testing will be enough to protect the players, who are confined to their hotel rooms and have their postgame handshakes monitored.
The league has already seen 23 games postponed, but none since February 1. Most games are still being played in empty arenas, and there have been a few regrettable incidents, such as Kevin Durant being removed in the middle of a game last week.
Towns understands that players and owners want to keep the season going, but incidents like the one in Charlotte are a harsh reminder that the virus hasn't gone away:
"It's not going to stop. The world, especially America, is just getting more and more COVID cases. I'm just worried. My heart goes out to all the people that have gotten COVID, the families that have been affected by it. I just couldn't stomach seeing one of my guys get it and not being able to do anything. I've already had that situation once; I'm not trying to have that one again."