Sports
Kyrie Irving to James Harden: 'You're the point guard'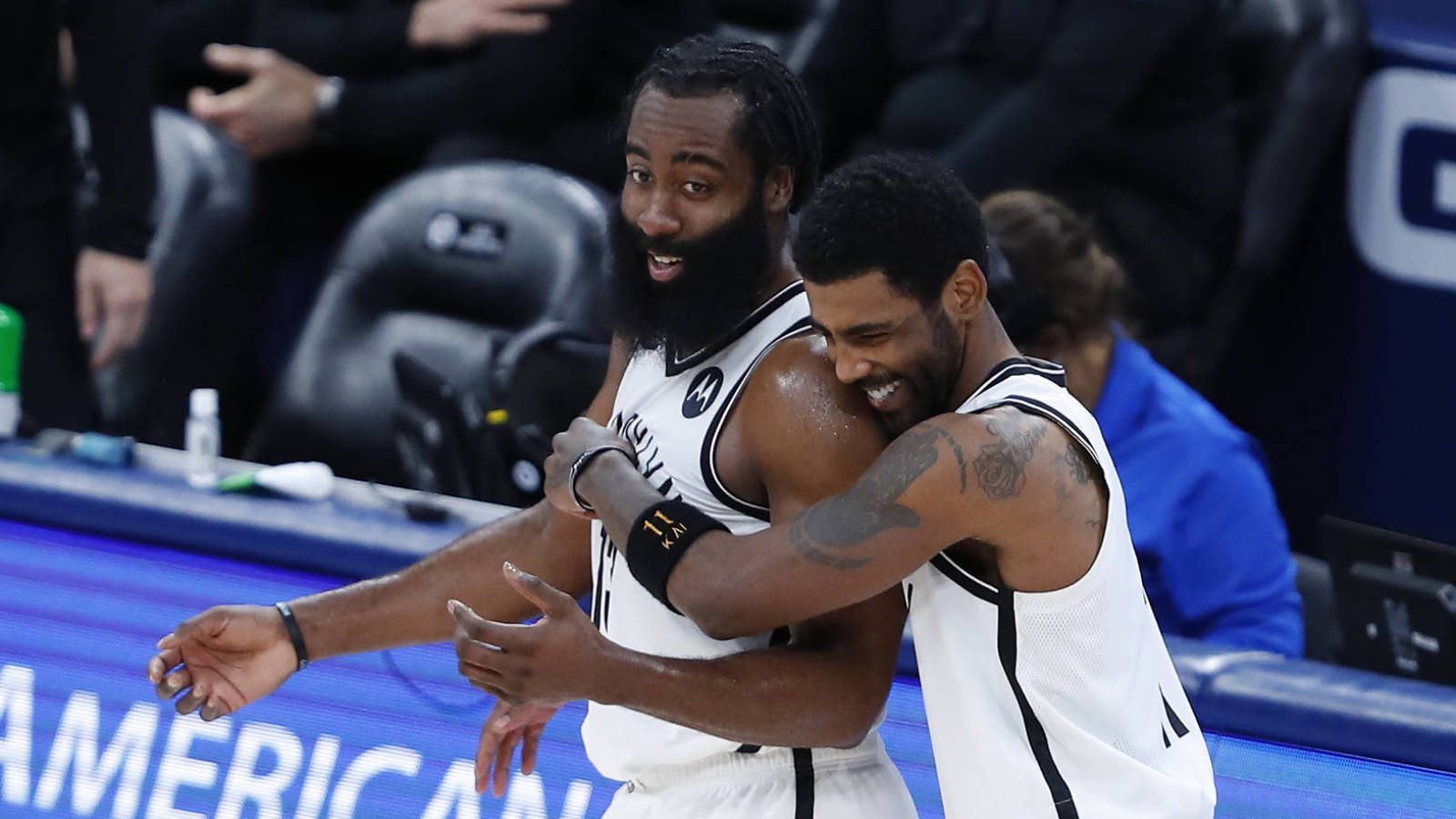 When the Brooklyn Nets acquired James Harden, there were questions about how he'd fit in with Kevin Durant and Kyrie Irving. After winning their last two games, those questions seemed to subside. 
After defeating the Golden State Warriors 134-117 on Saturday, Irving admitted that he has ceded his playmaking duties to Harden and has taken over as a shooting guard.
"We established that maybe four days ago now," Irving said, according to ESPN's Malika Andrews. "I just looked at (Harden), and I said, 'You're the point guard, and I'm going to play shooting guard.' That was as simple as that."
Harden has been a solid playmaker throughout his entire NBA career. In 14 games with the Nets, he's averaging 11.6 assists per contest. Against the Warriors, the three-time scoring champion had a team-high 16 assists. 
Earlier this week, Harden admitted that carrying the Houston Rockets' scoring load for eight-and-a-half seasons was "draining." Now that he's with the Nets, his game is far more balanced. 
The 31-year-old is averaging 23 points, 11.6 assists and 8.1 rebounds per game in Brooklyn. Over his last three seasons with the Rockets, Harden was averaging 33.6 points, 7.9 assists and 6.2 rebounds per game. 
With Harden, Irving and Durant in the lineup, the Nets are 5-2. They currently sit third in the Eastern Conference, but could be higher if the trio stays healthy.