Sports
Marlins OF Starling Marte out at least a week with fractured rib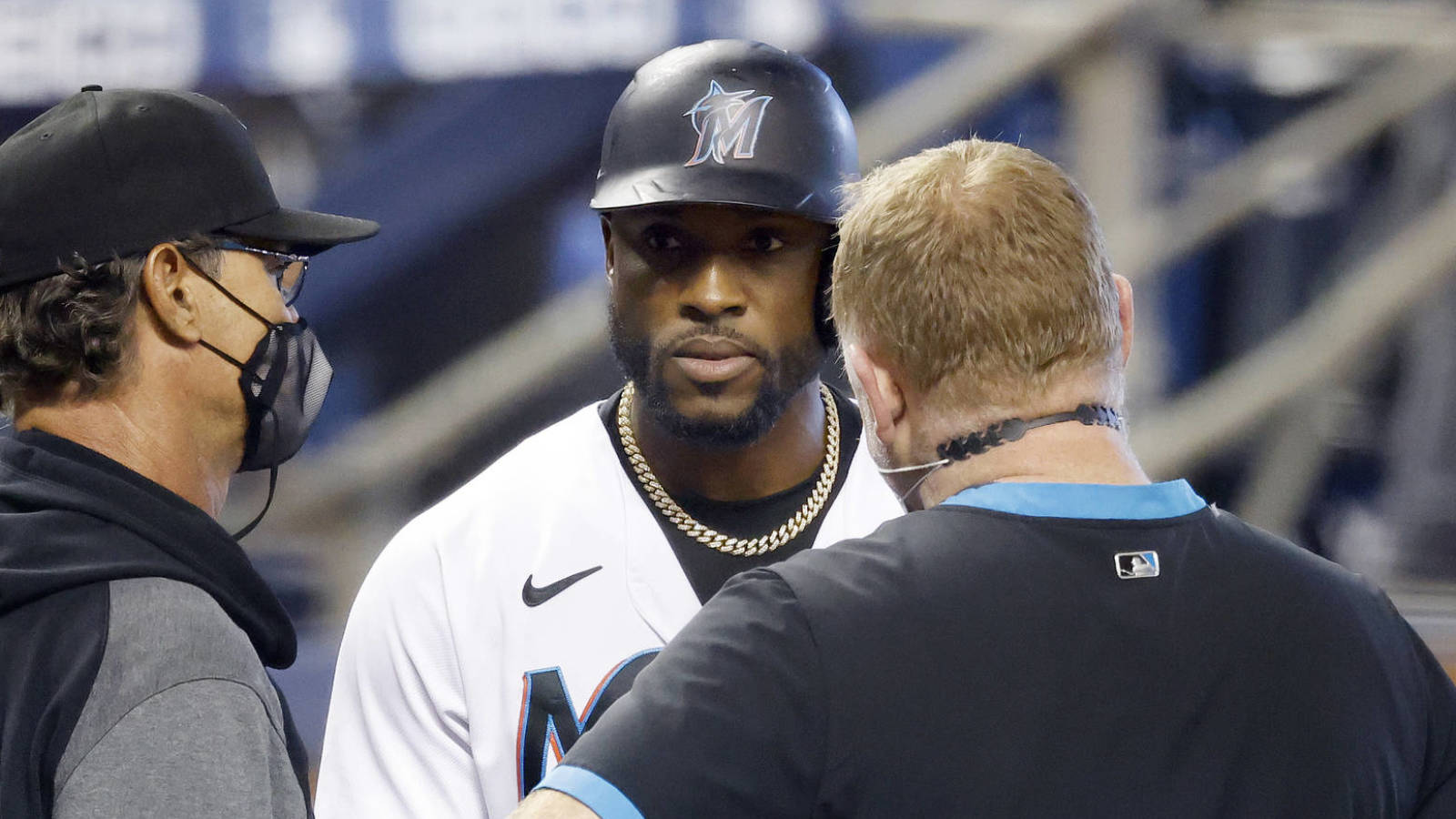 The Miami Marlins confirmed on Monday that outfielder Starling Marte will be out for at least a week with a fractured rib: 
Per an ESPN piece, Marte suffered what was first believed to be an oblique injury during an at-bat in the ninth inning of Sunday's loss to the San Francisco Giants and was pulled from the game as a precaution. Manager Don Mattingly later told reporters that Marte wanted to finish his plate appearance. 
"The one thing we didn't want to do is take another swing and do more damage," Mattingly explained, per Jordan McPherson of the Miami Herald. "Obviously there's something. Didn't want him taking another swing at that point and then tear it or rip it or make it worse." 
Across his first 15 games, Marte hit .316 with two home runs and eight RBIs.
"He's a big part of what we do," Mattingly said of the 32-year-old. "He's that cog in the offense, defense, on the bases. … You don't really replace that. We don't have a replacement for that. At the end of the day, if it is whatever amount of time it is, somebody steps in and does what they do and everyone around him has to continue to go. That's the reason to pull him out of the game. You don't want to lose this guy for six weeks. It could be a couple weeks. It could be 10 days. It could be five days. We want it to be the minimum."