Sports
NASCAR lineup at Daytona: Starting order, pole for Sunday's road course race without qualifying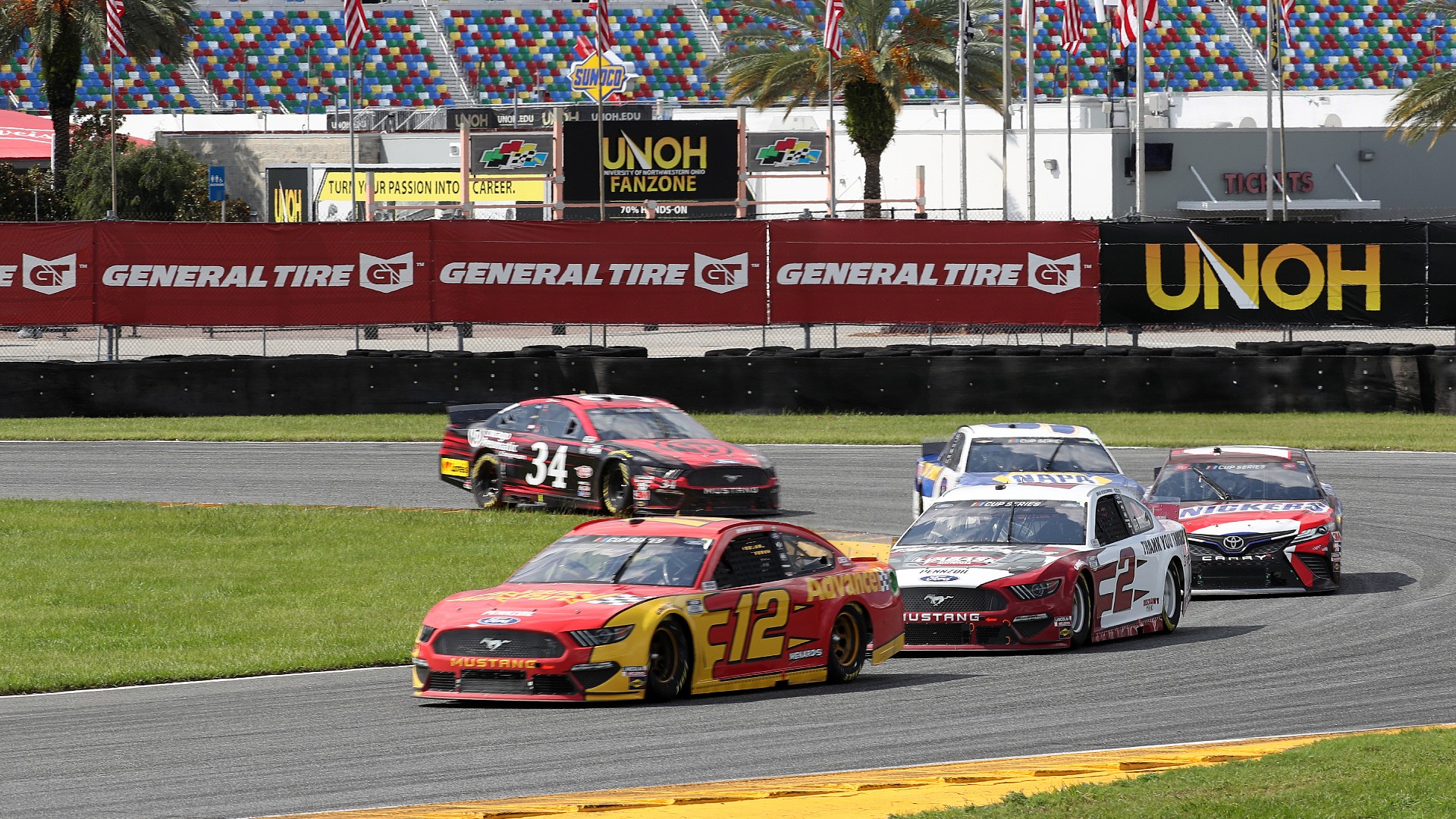 The starting lineup for Sunday's NASCAR Cup Series race on the Daytona International Speedway road course was set not through qualifying runs but on the mathematical formula the series adopted last season amid the COVID-19 pandemic.
Drivers were assigned their starting positions for the O'Reilly Auto Parts 253 at Daytona (3 p.m. ET; Fox, MRN, SiriusXM NASCAR Radio) based on how they finished in the Daytona 500 and the Duel qualifying races during Speedweeks.
Below is the starting lineup for Sunday's NASCAR race on the 3.61-mile Daytona road course and how it was set without qualifying.
MORE: Watch live NASCAR racing with fuboTV (7-day free trial)
Who won the pole for the NASCAR race at Daytona?
After the numbers were crunched, Chase Elliott ended up on the pole ahead of Daytona 500 winner Michael McDowell, who will start second. Elliott finished second in the Great American Race, one car length behind McDowell, but had better overall stats. 
The complete set of criteria, per NASCAR:
Driver's finishing position from the previous race (25 percent)
Car owner's finishing position from the previous race (25 percent)
Team owner points ranking (35 percent)
Fastest lap from the previous race (15 percent) 
Elliott's Hendrick Motorsports No. 9 car is two points ahead of McDowell's Front Row Motorsports No. 34 car in the point standings through the Daytona 500.
Elliott being on the pole is bad news for the other 39 drivers in the field: He has won the past four Cup Series road races and was poised to win the Clash exhibition on the Daytona course this month until his car collided with Ryan Blaney's car in the final turn.
NASCAR's next qualifying session will be in late March, for the dirt race at Bristol Motor Speedway.
NASCAR starting lineup at Daytona Road Course
The starting lineup for Sunday's race on the Daytona Road Course was determined through a mathematical formula NASCAR adopted late in the 2020 season. The same procedure for setting lineups without qualifying is set to be used for the majority of races in 2021.
The formula produced this starting lineup for Sunday's NASCAR race on the Daytona Road Course:
| | | | |
| --- | --- | --- | --- |
| Pos. | Driver | Car No. | Team |
| 1. | Chase Elliott | 9 | Hendrick Motorsports |
| 2. | Michael McDowell | 34 | Front Row Motorsports |
| 3. | Austin Dillon | 3 | Richard Childress Racing |
| 4. | Denny Hamlin | 11 | Joe Gibbs Racing |
| 5. | Kevin Harvick | 4 | Stewart-Haas Racing |
| 6. | Ryan Preece | 37 | JTG Daugherty Racing |
| 7. | Corey LaJoie | 7 | Spire Motorsports |
| 8. | Kyle Larson | 5 | Hendrick Motorsports |
| 9. | Ross Chastain | 42 | Chip Ganassi Racing |
| 10. | Bubba Wallace | 23 | 23XI Racing |
| 11. | Joey Logano | 22 | Team Penske |
| 12. | Christopher Bell | 20 | Joe Gibbs Racing |
| 13. | Cole Custer | 41 | Stewart-Haas Racing |
| 14. | Kyle Busch | 18 | Joe Gibbs Racing |
| 15. | Brad Keselowski | 2 | Team Penske |
| 16. | Ricky Stenhouse Jr. | 47 | JTG Daugherty Racing |
| 17. | Kurt Busch | 1 | Chip Ganassi Racing |
| 18. | Chase Briscoe | 14 | Stewart-Haas Racing |
| 19. | Martin Truex Jr. | 19 | Joe Gibbs Racing |
| 20. | Justin Haley | 77 | Spire Motorsports |
| 21. | Cody Ware | 51 | Petty Ware Racing |
| 22. | William Byron | 24 | Hendrick Motorsports |
| 23. | Josh Bilicki | 52 | Rick Ware Racing |
| 24. | Tyler Reddick | 8 | Richard Childress Racing |
| 25. | Garrett Smithley | 53 | Rick Ware Racing |
| 26. | Aric Almirola | 10 | Stewart-Haas Racing |
| 27. | Ryan Blaney | 12 | Team Penske |
| 28. | Scott Heckert | 78 | Live Fast Motorsports |
| 29. | Quin Houff | 00 | StarCom Racing |
| 30. | Chris Buescher | 17 | Roush Fenway Racing |
| 31. | Anthony Alfredo | 38 | Front Row Motorsports |
| 32. | Matt DiBenedetto | 21 | Wood Brothers Racing |
| 33. | Ryan Newman | 6 | Roush Fenway Racing |
| 34. | AJ Allmendinger | 16 | Kaulig Racing |
| 35. | Daniel Suarez | 99 | TrackHouse Racing |
| 36. | Alex Bowman | 48 | Hendrick Motorsports |
| 37. | Erik Jones | 43 | Richard Petty Motorsports |
| 38. | Ty Dillon | 96 | Gaunt Brothers Racing |
| 39. | James Davison | 15 | Rick Ware Racing |
| 40. | Timmy Hill | 66 | Motorsports Business Management |