Sports
Paul George: All-Star selection 'a good milestone' amid bounce-back season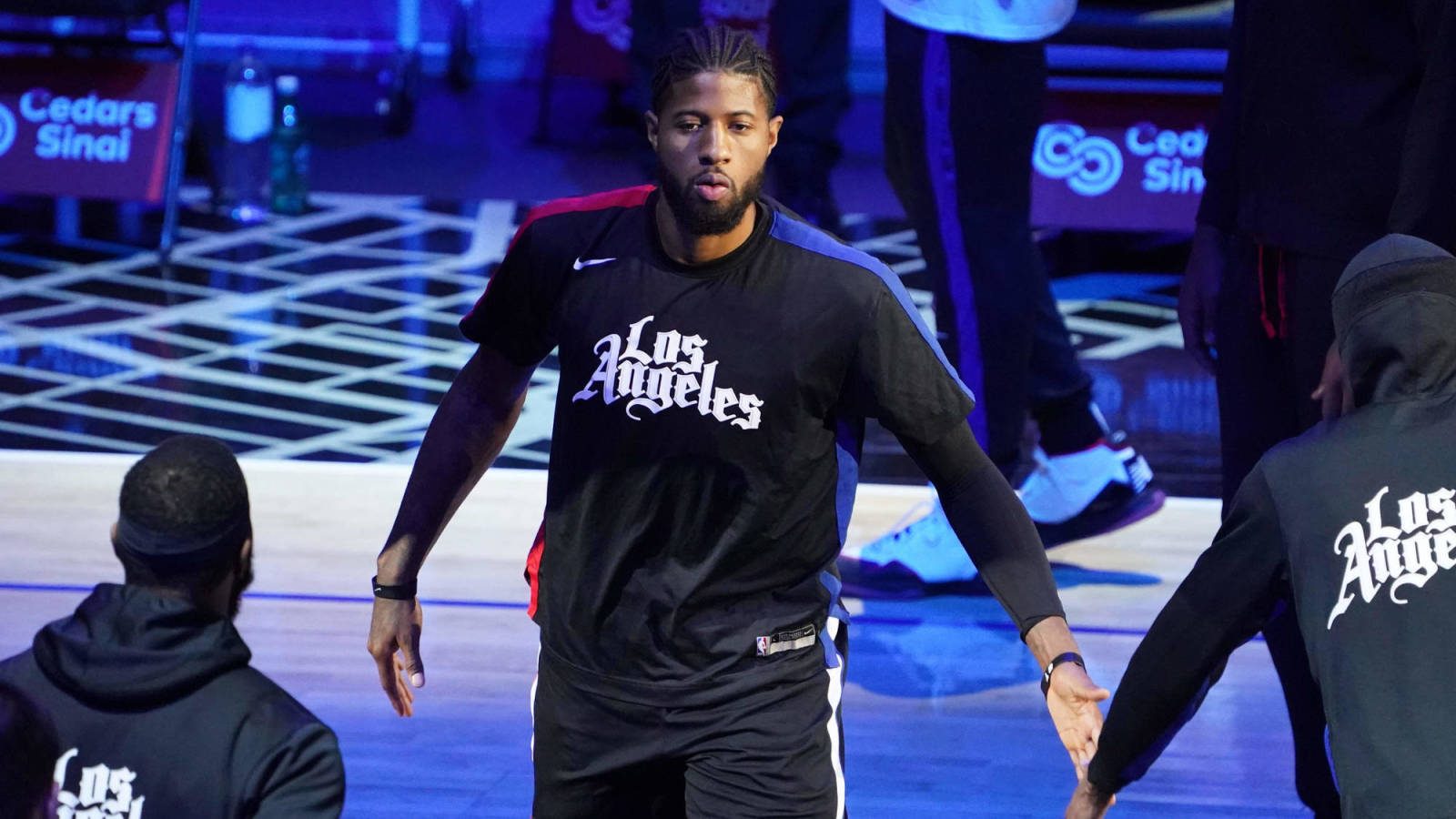 Los Angeles Clippers star Paul George was named an All-Star reserve from the Western Conference on Tuesday, joining teammate Kawhi Leonard, who was voted in as a starter. 
After a 135-116 win over the Washington Wizards on Tuesday, George admitted that making the All-Star Game this season is a "good milestone" amid his bounce-back campaign. 
"With all the noise, everything going on, you find motivation through it," George said, according to ESPN's Ohm Youngmisuk. "You dig deep, and you'd be amazed what comes out of it. It was honestly just using everything as motivation, fueling all of that toward this year.

"[All-Star] is a good milestone, the start of how my season is going. But definitely [not] where I want it to end. So I got a lot more work to do."
While he's happy to have the opportunity to play in the All-Star game, George said he's "not a fan" of the NBA's decision to hold the event amid the ongoing coronavirus pandemic. He joined several of the league's biggest stars, including LeBron James, to voice his displeasure with the game happening. 
Last season, the California native averaged 21.5 points, 5.7 rebounds and 3.9 assists per game. He averaged 20.2 points per game during the postseason, but fell apart in Game 7 against the Denver Nuggets, scoring just 10 points in a 104-89 playoff-eliminating loss. 
Earlier this season, George admitted that last year's playoff exit fueled him to "come back with vengeance" in 2021. The 30-year-old is averaging 24.6 points, 6.2 rebounds and 5.4 assists per game while shooting 51.7% from the field and 48.6% from deep. 
George's play has helped lead the Clippers to a 23-10 record, good enough for second in the Western Conference behind the 25-6 Utah Jazz. The team has five games remaining before the All-Star break, and George will be looking to keep his momentum going against the Memphis Grizzlies on Thursday.