Sports
Penguins captain Sidney Crosby on COVID-19 protocol list, out Tuesday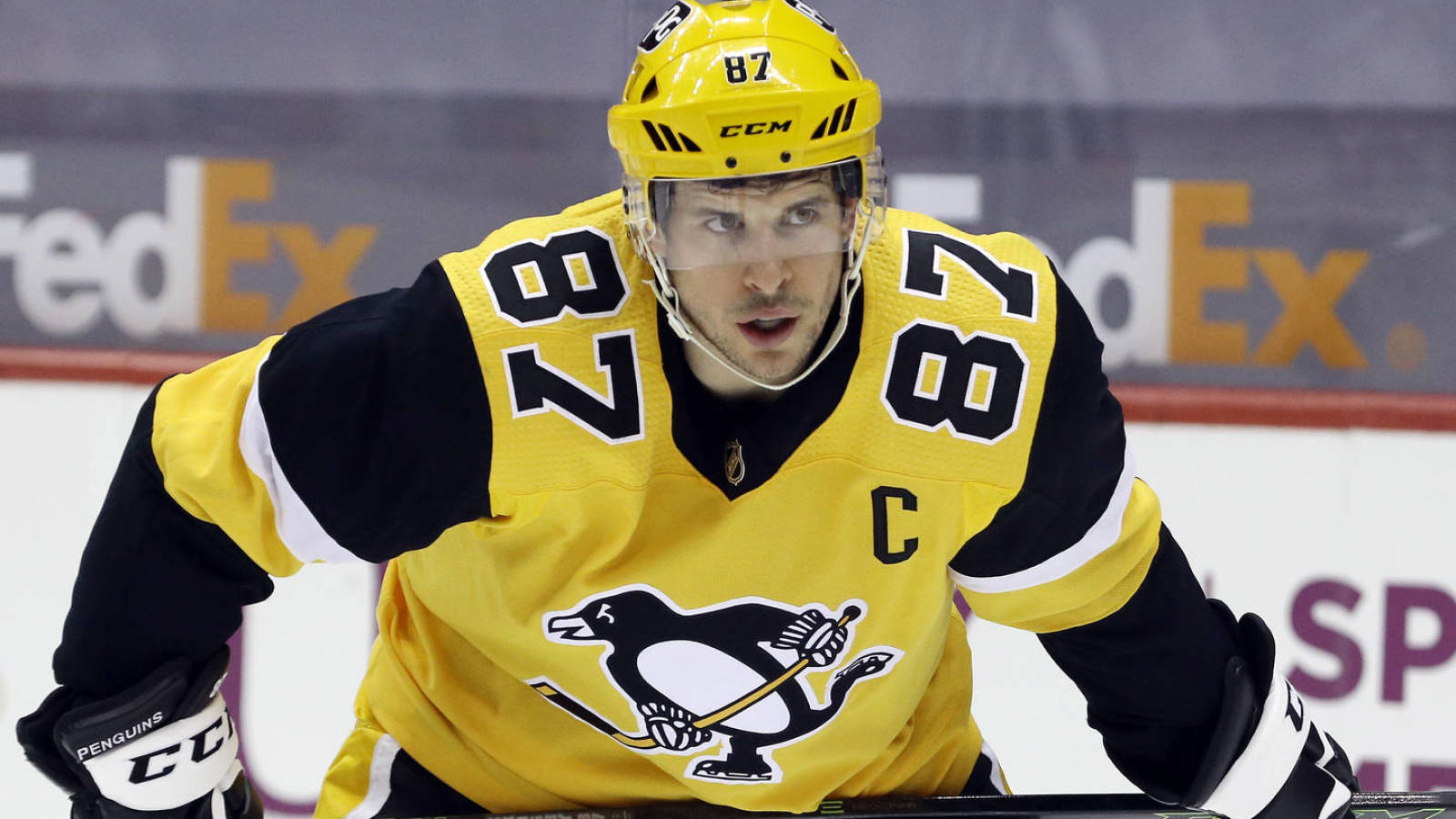 The Pittsburgh Penguins confirmed that superstar Sidney Crosby has been placed on the NHL's COVID-19 protocols list and is unavailable for Tuesday's game versus the Philadelphia Flyers. 
Penguins coach Mike Sullivan added that the team's scheduled morning skate was canceled due to the league's coronavirus protocols. It's not publicly known if Crosby tested positive for the virus or has been deemed a high-risk close contact.
"We've got to control what we can to give ourselves the best chance to be successful and we can't worry about the things we can't," Sullivan explained when speaking with reporters, per the NHL's official website. "As I said to our players, we can do all the right things and this kind of stuff could happen. The other thing I would say is just because someone is on the COVID protocol list doesn't necessarily mean that they have COVID. There are protocols put in place for a reason, and we will do our very best to adhere to them."
Crosby, a three-time Stanley Cup champion, leads the Penguins with 18 points (seven goals, 11 assists). 
"He's an influential player for us in so many different areas," Sullivan said of Crosby. "He's not an easy guy to replace by any stretch, but we have been through this experience in the past and found ways to have success. It should provide opportunities for others to step up."
Pittsburgh sits fifth in the East Division on 23 points, two behind Philadelphia. The clubs play again on Thursday and Saturday, and Crosby's status for either matchup is unknown as of Tuesday afternoon.