Sports
Report: 49ers will move Jimmy Garoppolo only if Deshaun Watson is available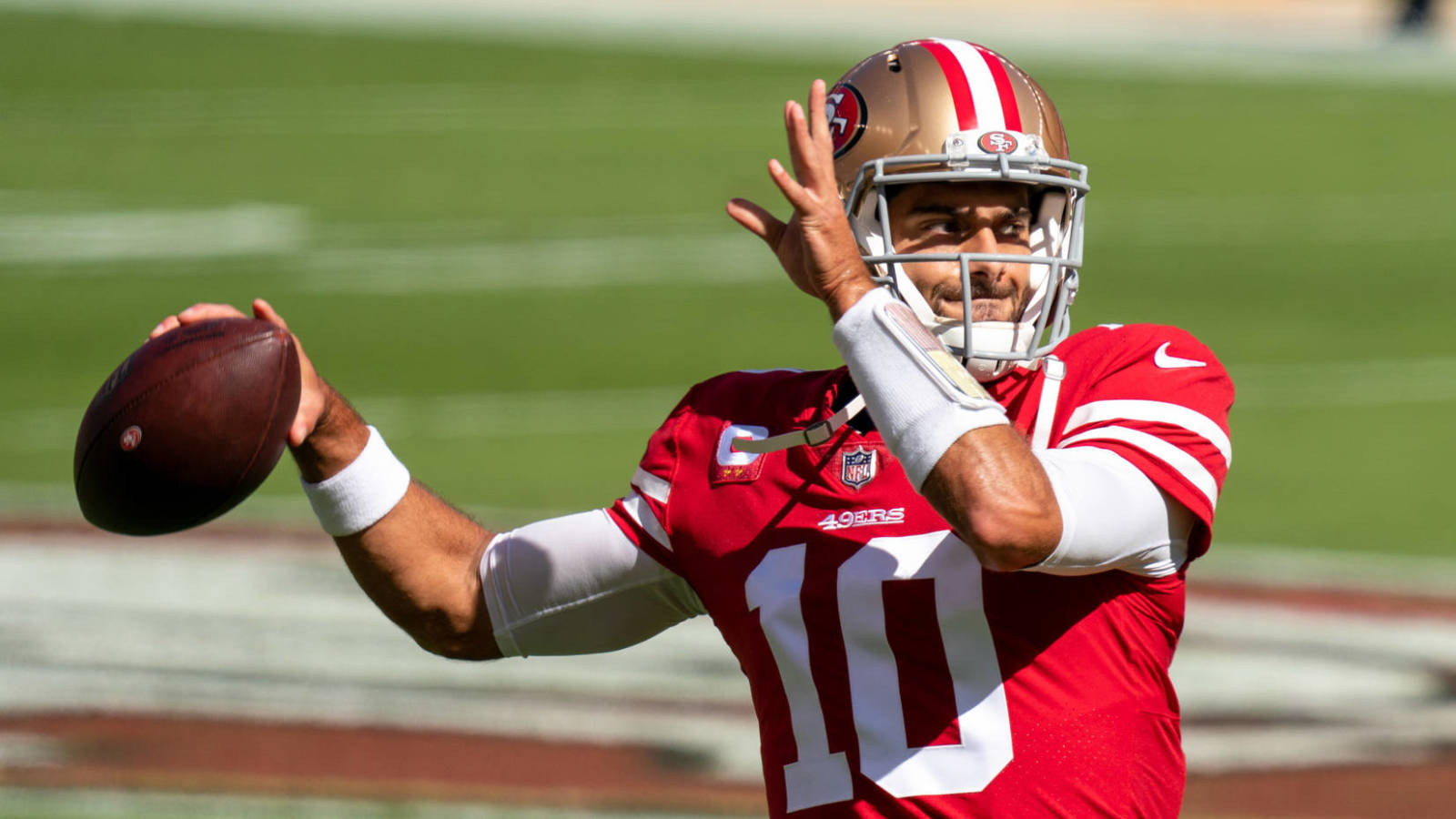 San Francisco 49ers general manager John Lynch and head coach Kyle Shanahan have committed to Jimmy Garoppolo as their starter for the 2021 season. However, they'd be willing to make a move if one specific quarterback is made available. 
According to ESPN, the 49ers are likely to keep Garoppolo unless Houston Texans quarterback Deshaun Watson becomes available. 
Watson is trying to force his way out of Houston, but Texans owner Cal McNair and general manager Nick Caserio continue to reiterate that they have no plans to trade the three-time Pro Bowler. 
Garoppolo has been mentioned as a potential trade candidate this offseason due to his lengthy injury history. The 29-year-old has played only one full season for the 49ers, and his five-year, $137.5 million contract is a lot for a guy who is sidelined so often. 
It's unclear what the 49ers would offer the Texans in a potential package for Watson. San Francisco owns the 12th overall pick in the 2021 NFL Draft, but other teams that will likely show interest in Watson have higher selections and more to offer.