Sports
Report: Carson Wentz, Doug Pederson didn't talk for 'weeks on end' during 2020 season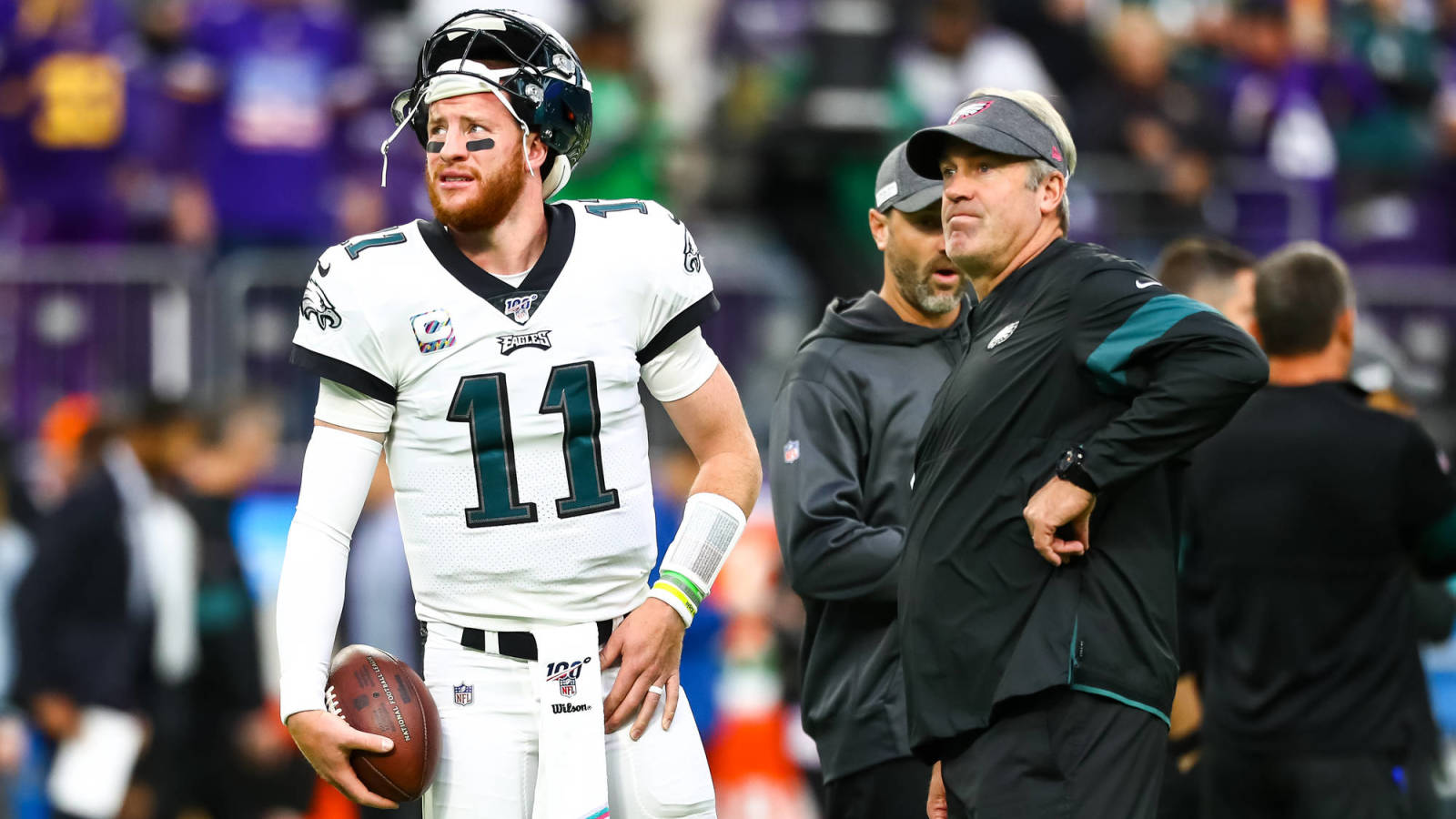 Things between former Philadelphia Eagles head coach Doug Pederson and quarterback Carson Wentz were reportedly worse than initially believed. 
According to ESPN's Adam Schefter, Pederson and Wentz reportedly didn't talk for "weeks on end" during the 2020 season. He described the situation in an interview with 97.5 The Fanatic.
"There are a lot of things that went wrong," Schefter said. "We have the team drafting Jalen Hurts. We have Carson feeling jilted by that. We have the team trying to reassure him. We have Carson not getting past that. We have Carson struggling. We have Carson and Doug not talking for weeks on end during the season, where the head coach and quarterback are not talking for eight, nine, 10 weeks."
If Pederson and Wentz weren't talking, maybe that's part of the reason why the quarterback struggled mightily during the 2020 campaign. It also might be part of the reason why he was eventually benched for Jalen Hurts.
According to Pro Football Talk's Mike Florio, Wentz's issues with Pederson and the Eagles began when the franchise drafted Hurts. He couldn't get over the fact that he could be replaced. 
Wentz was traded to the Indianapolis Colts earlier this week, where he'll reunite with former Eagles offensive coordinator Frank Reich. Wentz and Reich had a solid relationship, so it's hard to imagine the Colts having the same issues with the 28-year-old. 
However, if the Colts draft a QB in the higher rounds of the 2021 draft, Wentz could end up just as upset as he was in Philadelphia.