Sports
Report: Raiders owner Mark Davis think NFL 'is out to get him'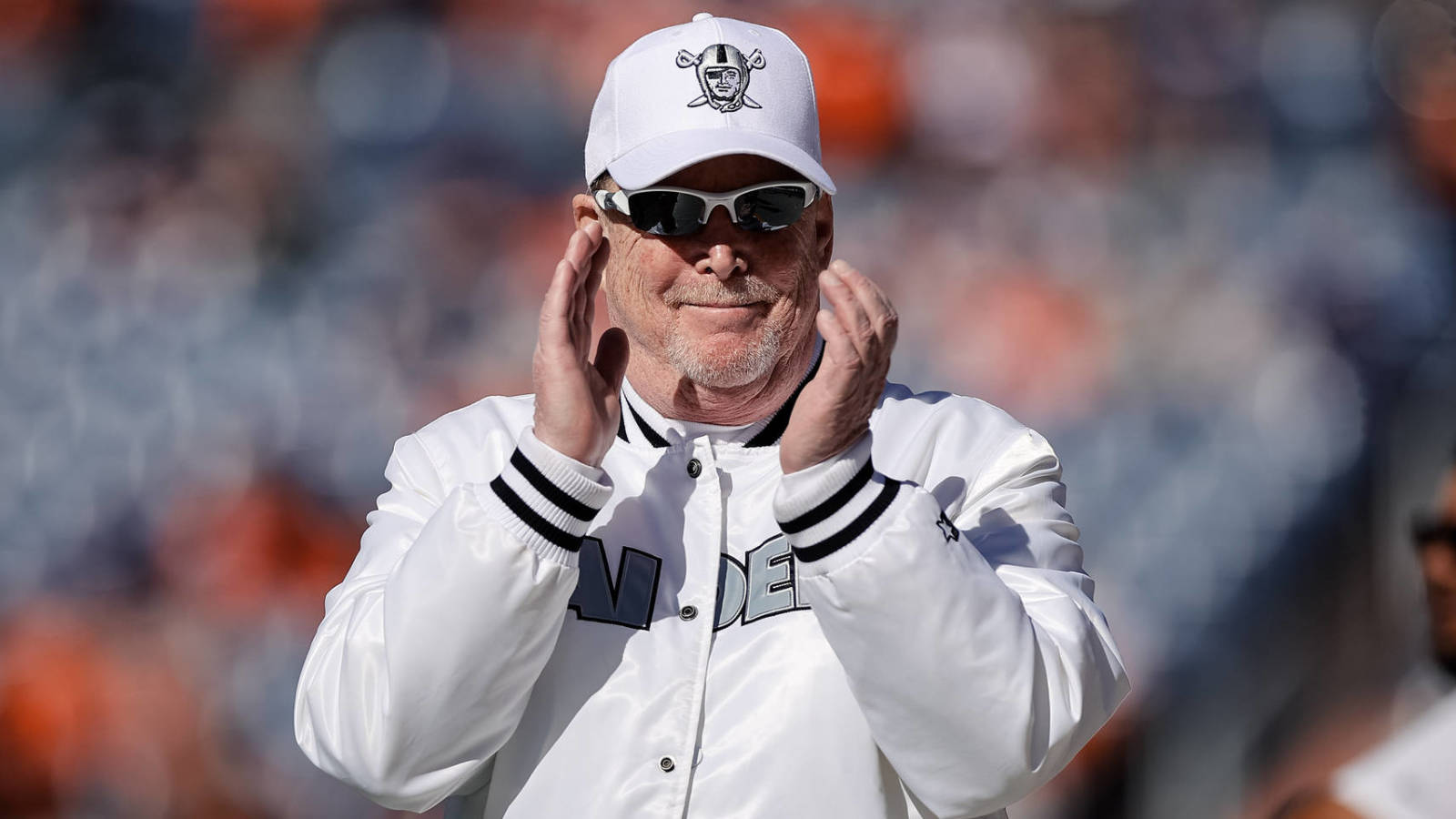 The Las Vegas Raiders registered a convincing 34-24 victory over the Denver Broncos on Sunday to kick off the post-Jon Gruden era, but team owner Mark Davis hasn't gotten over how his former head coach exited. He now has a bone to pick with the league.
CBS Sports' Jason La Canfora reported Sunday that sources close to Davis say he is furious with NFL front office executives over the investigation into Gruden's emails that forced the longtime coach to resign last week. Davis hasn't said much to the press about the matter but has reportedly vented extensively to those close to him and said he thinks league higher-ups calculated a plan to force Gruden out.
"He thinks the league office is out to get him," a source told La Canfora. "He thinks it's a hit job."
Gruden's resignation followed several days in the spotlight as the New York Times uncovered decade-old emails from Gruden that included racist, misogynistic and homophobic language. The NFL denied playing a part in the email leak, which was originally part of an investigation of the Washington Football Team.
According to La Canfora's report, Davis is particularly perturbed that Gruden has become the face of the investigation despite not being part of the Washington club at any point in time. 
A couple questions now loom large in the aftermath of Gruden's resignation. The first is whether Gruden will receive any further compensation from the Raiders. (NFL Network's Ian Rappaport has reported he expects the Raiders to work out a settlement.)
The other question is whether Davis decides to seek legal action against the NFL with regard to this "hit job." The Raiders have a storied history of butting heads with the league, although most of that took place when Mark's legendary father, Al Davis, owned the team. Given the disdain the younger Davis has with the NFL right now, it's beginning to look like he might follow in his father's footsteps.
Stay tuned.