Sports
Tireless Obiena tours Europe, collects medals, bruises and valuable experience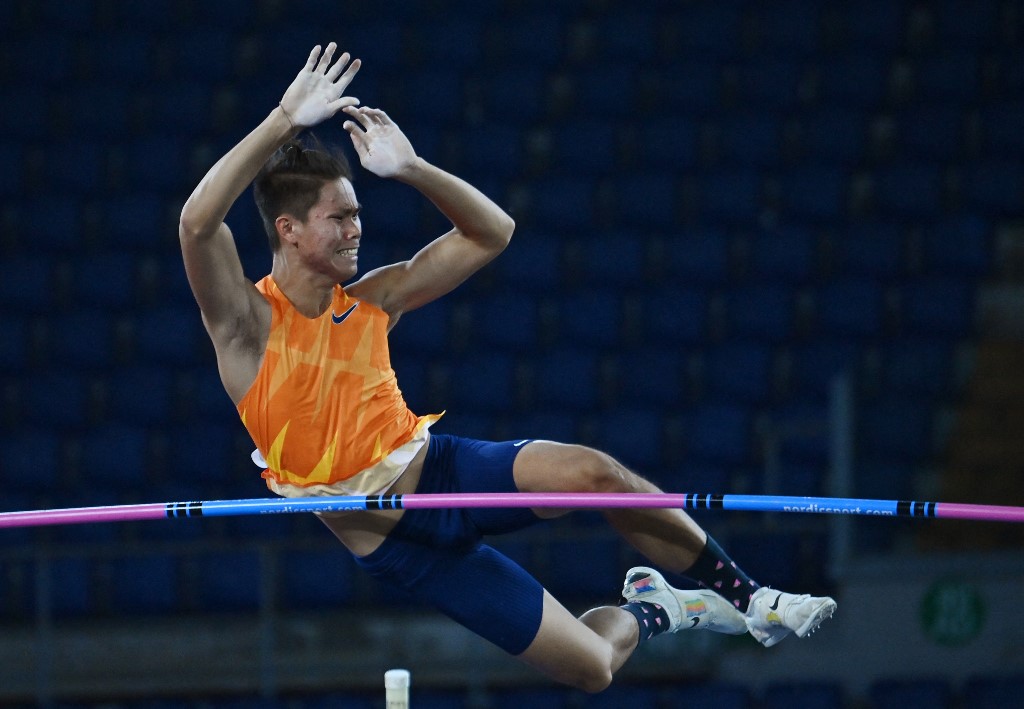 Ernest John Obiena drove tirelessly on the scenic countryside and urban areas across Germany and France before flying to Poland, all in a span of three weeks, to represent the country in the World Athletics Indoor Tour.
By the time the Filipino pole vault ace returned to his apartment in Formia, Italy, on Friday, Obiena had already covered thousands of miles by car and airplane, bringing with him a great deal of experience and a clump of medals to boot.
"This was the last indoor competition and it's not bad,'' Obiena told the Inquirer after capping the indoor season with a bronze medal in the Copernicus Cup held in Torun, Poland, on Thursday.
The 25-year-old Asian champion cleared 5.80 meters on his third try, the same height hurdled by eventual gold medalist Sam Kendricks of the United States and Poland's Piotr Lisek, who got the silver via countback.
"It was a tough game but I'm thankful for the 5.80-meter jump. I could have done a couple of things better, but those adjustments are for the outdoors,'' said Obiena, the Inquirer Sports Awards male athlete of the year.
Out of six competitions in three weeks, Obiena won two gold medals in the ISTAF Indoor Berlin and PSD Bank Indoor Meeting in Dortmund, both in Germany, and claimed a silver in the Orlen Cup in Lodz, Poland, with a national record-setting 5.86-meter jump.
"I was able to be consistent in some way and was able to jump a new PR (Philippine record),'' said Obiena, who could have secured the gold at 5.87 meters in the Copernicus Cup, a height that the former world champion Kendricks and Lisek likewise failed to conquer thrice.
Moving from one country to another and traveling alone made it doubly challenging for Obiena, who began his 22-day journey from Padua, Italy, where he drove to catch a plane in Venice going to Frankfurt.
From Frankfurt, Obiena drove to Karlsruhe for his first competition and moved to Berlin and Dortmund over the next two meets prior to taking the long drive to Lievin, France, the fourth leg of his tour.
After his competition in Lievin, Obiena was forced to fly from Paris to Warsaw without his poles, prompting his friend Jeff Hartwig to drive 17 hours to deliver the equipment.
"He (Hartwig) saved the rest of the competition because the airline didn't want to accept the poles,'' said Obiena.
"I'm going home (to Formia) with lots and lots of learnings plus some bruises,'' said Obiena, who expressed his gratitude to the Philippine Sports Commission, the Philippine Athletics Track and Field Association, his sponsors, friends and family.

Read Next
Subscribe to INQUIRER PLUS to get access to The Philippine Daily Inquirer & other 70+ titles, share up to 5 gadgets, listen to the news, download as early as 4am & share articles on social media. Call 896 6000.